Maui Again Short Film Review – The Mystery of the Neverending Vacation
In his second vacation film, director, writer, actor, and Shorecrest sophomore Angelo Visser gives us the compelling and comedic Maui Again. The short film, running just under 30 minutes, stars Shorecrest senior Jude Ziliak in the lead role of Alan, supported by graduate Abi Brittle and Angelo Visser himself. Similar to my review of Ivans Inferno, I know everyone involved in the project but will attempt to remain as unbiased as possible. I have also seen Visser's other films, and I can say with confidence that Maui Again is his best.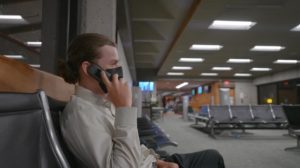 Following in the footsteps of Groundhog Day and Palm Springs, Maui Again takes the time loop story on vacation to Hawaii. It follows Alan, an overly-casual, pretzel-loving agent of some sort tasked with finding a briefcase and returning it to his "organization". When he gets to Maui, he immediately becomes distracted by the gorgeous island, but things take a turn for the stranger when he finds the briefcase and drinks the contents.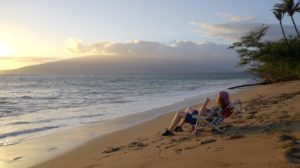 From the opening shot, I was immediately impressed with the smooth and unique camerawork from the young filmmaker. The project is filled with creative shots and angles, especially the use of selective focus and center frame, that make even the simple phone conversations a pleasure to watch. The music is a blend of fun, beachy pop from The Beach Boys, Santana, and Rupert Holmes, and Hans Zimmer scores from The Dark Knight and Dune. While the scores don't always fit perfectly, they do a good job of setting the mood. Another point of praise goes to the psychedelic effects created by the director, although the random Neil deGrasse Tyson quote was a strange addition. The film can occasionally become distracted by its surroundings and turn into a glorified travel vlog, but it is Maui, one of the most beautiful places on earth, and it always finds its way back to the main story.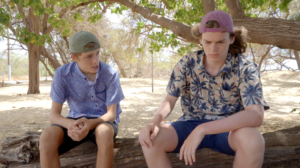 Hot off his breakout role in the SC production of More Than A Feeling, Jude Ziliak brings his great talents and even greater hair to Maui Again, while managing to become only slightly sunburnt. His shift from stage to screen is barely noticeable, as he provides the physical and vocal subtlety required for acting on film. His character is likable from the start but makes some strange decisions along the way. Why does he drink the #1 vial, and why does he try to drown himself on only the third day in the loop? And what's his deal with peanut butter?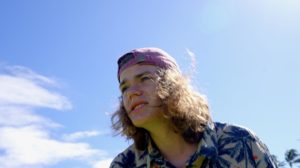 There's a reason I began this review by mentioning the young age of the director. This film is incredibly impressive as a student film and is on a level with the best of these types of projects. While there are some minor errors and leaps in logic, overall it is a very enjoyable film made by someone who clearly loves making movies.
Link to watch: https://www.youtube.com/watch?v=DB-3Evq-nOI
Maui Again (2021)
dir. – Angelo Visser
A comical and gorgeous student film with a fun cast and great location that, regardless of flaws in the plotline, remains entertaining and compelling throughout.