Sophia Gamble, Editor in Chief
"Women's Day is a fabulous international event that unites women across the globe in a common movement." - Junior Delaney McCormack
March 15 • No Comments
View All »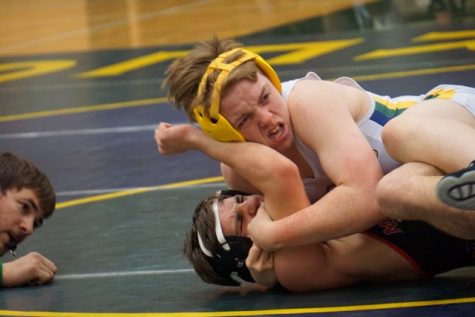 Connor Block, Lead Sports Writer
"The only way to win is to make your opponent lose" - Captain Zane Smith
February 9 • No Comments
Kasey Shibiama, Sports Writer
The Scots finished their last game of the 2016 season with a 35-27 win over Bellingham, matching their highest point total scored during the year. Led by Coach Brandon Christensen, the Scots finished the season wit...
December 11 • No Comments
Connor Block, Sports Writer
"We are buddies on and off the court. We support each other. We have each others' backs." - team captain, senior Steven Zhu
December 7 • No Comments
View All »
Makenzie Wilkinson, Editor in Chief
On Sunday, February 26th, Hollywood's finest dressed up and piled into limos, ready to attend the 89th Academy Awards. The awards ceremony, often referred to as Hollywood's biggest night, celebrates the b...
March 23 • No Comments
February 17
December 6
December 6
View All »
Meriel English, Staff Writer
Some people may not know what they're looking for in an event, but that's no problem when it comes to the Big Band Swing Dance, this dance had it all, from dancing, jazzy...
February 17 • No Comments
Reno Williams, Lead Writer
President Kim Tran wants Red Cross Club to be unique. Founded in November, RCC aims to make a serious difference. When I visited in early February, Kim told me she wanted to start...
February 17 • No Comments
February 17
Last spring, four members of the Computer Science Club decided they wanted to make an app that better conn...
AP Classes – Are they Really Worth It?
January 30
Every year, hundreds of Shorecrest students prepare for the new school year by registering for next year's...
New Faces – Craig Van den Bosch
January 11
Shorecrest may have a lot of new staff members, but perhaps one of the most memorable is Craig Van den Bosch. Mr. Van den Bosch, or Mr. V, is the new teacher for Annua...
View All »
Polls

Loading ...
Highland Piper 16-17