Does Euphoria sparkle in 2020?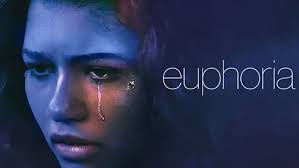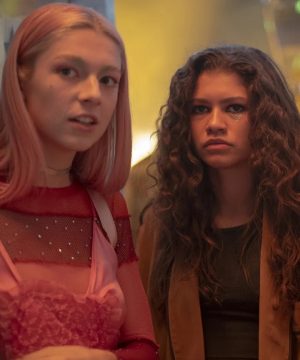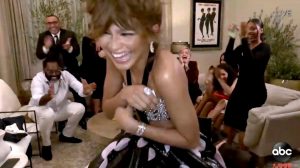 Released in June 2019, HBO's teen drama Euphoria racked in nearly 5.6 million viewers, hitting American viewers by storm. Based on the 2012 Israeli TV series which holds the same name, the HBO version presents similar material in the setting of Southern California. Explicitly introducing dark themes through intense profanity, graphic adult content, and drug usage, HBO's Euphoria centers around Rue Bennett, played by Zendaya, a teenager struggling to overcome drug addiction after returning from rehab. Additionally, Rue must explore her sexuality and identity as she traverses through high school. Euphoria showcases a dynamic cast, starring Hunter Schafer as Jules, a new girl to the neighborhood who is also exploring her transgender identity, along with Jacob Elordi as Nate Jacobs, Barbie Ferreira as Kat Hernandez, Alexa Demie as Maddy Perez, and many others. Although the content Euphoria showcases is somewhat saturated, its primary messages of relaying the significance of body positivity and the dim side of drug addiction and mental illness speak to adults and teens alike. Due to its explicit material and serious themes, the show sparked controversy among viewers. However, Euphoria generally attempted to illustrate relatable challenges that present themselves to students within the modern high school setting.
Over the course of Quarantine, I received a 30-day free trial to HBO Max. As Euphoria was released last June, I had heard a wide range of opinions regarding the show and wanted to draw my own conclusions. Due to the show's popularity, however, I had already listened to many tracks from the Euphoria soundtrack and was deeply moved by the work of Labrinth (the soundtrack's primary artist). Later, I would discover how adequately Labrinth's tracks helped depict the hallucinatory mood of the show while also providing exhilarating surprises. In particular, my favorite tunes from the soundtrack included "Formula" and "We All Knew." In watching the show, I finished the first and only season, which consisted of eight episodes, in roughly a day and a half. After watching only the first episode, I concluded that I was in for a rollercoaster ride of events due to each character's incredibly complex background. Whether through Nate's painful anger issues and tense connection to his father or Rue's conflicting relationships with her drug dealer, mom, and younger sister, Euphoria crafts an intricate plot where all of the characters affect one another. Throughout the show, I took a particular liking to Kat, who is played by the stunning Barbie Ferreira. Initially the shy and plus-sized member of her friend group, Kat grows into a bold, confident girl who is unafraid to rock iconic outfits and be unapologetic on her path to appreciate herself.
Although Euphoria does contain a plethora of graphic content, I would highly recommend the show for the sake of witnessing each character journey through their own sea of challenges. Additionally, the chaotic atmosphere of the show is similar to that of the typical modern high school setting, so various situations can prove relatable. I can undoubtedly say that due to its vivid lighting and color scheme, fascinating array of characters, and gripping soundtrack, Euphoria was hard to pause. Echoing the show's success, actress Zendaya, currently 24 years old, made history at the 2020 Emmy Awards ceremony for being the youngest recipient to ever receive the "Lead Actress in a Drama Series" award. Ultimately, Euphoria vocalized the haunting reality of drug addiction that other teen dramas had not been able to express, and was a captivating watch.