12 Most Anticipated Films of 2021
After the coronavirus pandemic closed down movie theaters around the world, film studios have been forced to find new ways to profit off of their investments. Disney's Mulan remake was released on Disney+ for an extra fee, and many films have had their release date pushed back into 2021. Warner Brothers has even created a combination of both, releasing all of their films on their streaming service, HBO Max, on the same day as their theatrical releases. This has annoyingly convinced me to keep my absurdly expensive ($15/month!) HBO Max subscription. However, the already expensive theater ticket prices will probably also increase dramatically to make up for their major losses in 2020. Films are getting so expensive that we're going to need to start budgeting for which ones we want to see the most. To help with that problem, I've compiled a list of my most anticipated films of 2021. It was originally going to be 10, but there are so many exciting new movies that I had to make it a list of 12.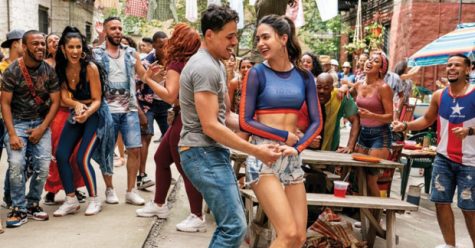 12. In The Heights – dir. Jon M. Chu
One of the few highlights of 2020 was the release of a filmed performance of the hit Broadway musical Hamilton on Disney+. I'm not really a theater person, but my sister (who definitely is) convinced me to watch it, and I was thoroughly impressed. Writer and creator Lin-Manuel Miranda's unique blend of hip-hop into the musical formula was fresh and entertaining. Before seeing Hamilton, I was also lucky enough to see a production of Miranda's first Broadway musical, In The Heights, at the Village Theater in Everett. The same fresh style was accentuated with a very moving and unique story about New York City's  Dominican-American neighborhood of Washington Heights. The film was originally slated for release on June 26, 2020, but has been pushed back to June 18, 2021. It will also be released on HBO Max the same day. The film stars Anthony Ramos, Corey Hawkins, and Leslie Grace with director John M. Chu (Crazy Rich Asians).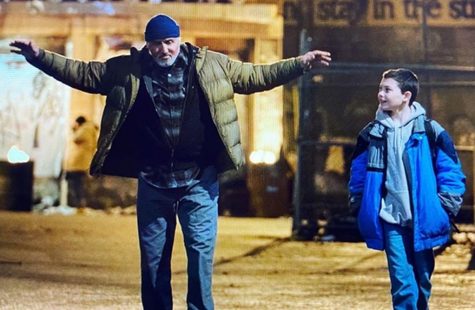 11. Samaritan – dir. Julius Avery
Not much is known about this film, but it is rumored to be a dark, modern superhero thriller. The story will follow a young boy played by Javon Walton who begins searching for an old superhero, Sylvester Stalone, after learning he might not have died in battle twenty years earlier. My guess is it will be in the same vein as Watchmen, The Dark Knight Returns, and Logan, attempting to deconstruct the genre by looking at superheroes when they get older and aren't as righteous as they seemed. The film is directed by Julius Avery and was originally scheduled to be released on November 20, 2020, before being pushed back to June 4, 2021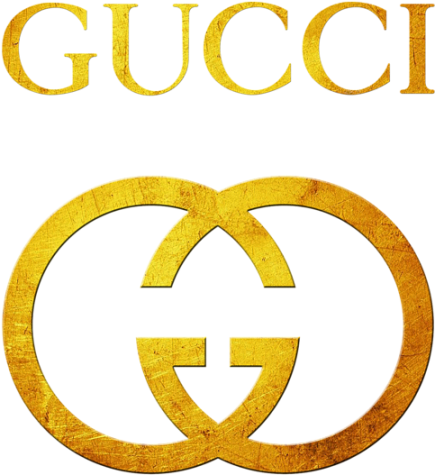 10. Gucci – dir. Ridley Scott
Another film where not much is known, as production was delayed due to the pandemic, but the names attached to the project put it on the list. The story is based on the book The House of Gucci: A Sensational Story of Murder, Madness, Glamour, and Greed by Sara G. Forden. The book tells the story of Maurizio Gucci, the grandson of the clothing designer and founder of the Gucci company Guccio Gucci, who was murdered by a hit-man hired by his ex-wife Patrizia Reggiani after driving the company into the ground. The story seems to be another extravagant crime film, and with Ridley Scott at the helm, it should be everything I hope it is. The film is rumored to star Robert De Niro, Adam Driver, Al Pacino, Jack Huston, Jared Leto, with Lady Gaga as Patrizia Reggiani and will be released in November of 2021.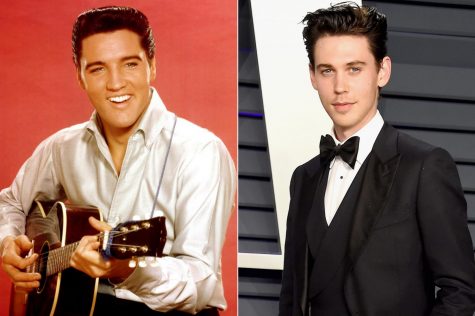 9. Elvis – dir. Baz Luhrmann
I was very surprised to learn that an Elvis biopic hadn't been released yet, as he was and is such an iconic figure in American pop culture, but I'm glad we're finally getting one. It will probably be similar to other musical biopics like Bohemian Rhapsody and Rocketman, but I'm not complaining. I'm also very excited for the Aretha Franklin biopic Respect, which is also being released next year, but Tom Hanks being cast in Elvis put it on this list. Forrest Gump is my favorite movie, so anything with Tom Hanks in it gets bonus points. Hanks will star as Elvis' manager, Colonel Tom Parker, and Austin Butler will portray the King himself. It is being directed by Baz Luhrmann (Romeo + Juliet, Moulin Rouge!, The Great Gatsby) and is slated for release on November 5, 2021, to theaters and HBO Max.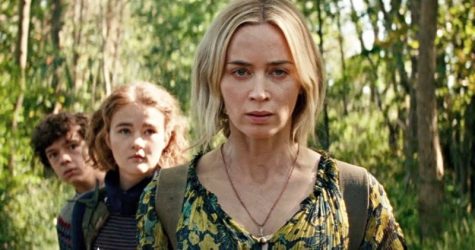 8. A Quiet Place Part II – dir. John Krasinski
Jim from The Office takes another swing at horror films with a sequel to 2018's A Quiet Place. This prequel/sequel will again follow the Abbott family through their silent world dominated by man-eating monsters who can hear even the smallest of sounds, and will include several flashbacks showing the world before and during the monster invasion. I was lucky enough to see the first one in theaters, and it was an incredible experience. While some plot holes persisted, the overall experience of watching an almost completely silent film where every little sound caused you to jump out of your seat was unparalleled, and I hope Krasinski will be able to recapture that experience. The film will again star Emily Blunt (Krasinski's wife in the real world), Millicent Simmonds, and Noah Jupe with Krasinski reportedly appearing only in flashback scenes. It already had a world premiere on March 8, 2020, in New York City, but will see a major release on April 2021.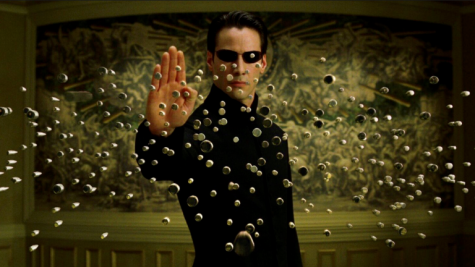 7. The Matrix 4 – dir. Lana Wachowski
After the relative success of Bill & Ted Face The Music, Keanu Reaves returns to reprise his other iconic 90s role in the untitled fourth Matrix film. The first Matrix was a groundbreaking and original take on the sci-fi genre, and revolutionized special effects. The sequels, Reloaded and Revolutions, were not as well-received, so it will definitely be interesting to see how the Wachowski sisters handle their next entry in the tetralogy. The film will once again star Carrie-Anne Moss, Jada Pinkett Smith, Lambert Wilson, Daniel Bernhardt, who will reprise their roles from the original series alongside Reaves. It was originally scheduled for release on May 21, 2021, then was pushed back into 2022, and was finally moved up to December 22, 2021, where it currently stands. It will see a theatrical release, as well as a stint on HBO Max.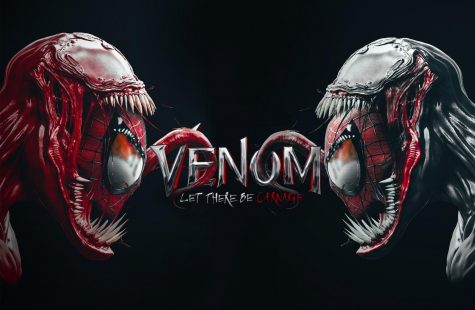 6. Venom: Let There Be Carnage – dir. Andy Serkis
Venom was OK. It was pretty stupid, but some clever scenes and an outstanding performance from Tom Hardy saved the picture. However, the post-credit scene introducing Woody Harrelson as the serial killer and carrier of the Carnage symbiote Cletus Kasady really got me excited for the sequel. Carnage is one of the craziest comic book villains, even causing Spider-Man and Venom to team up to take him down at one point. Another draw for this film is director Andy Serkis, the pioneering motion capture actor from The Lord of the Rings and the Planet of the Apes trilogy. He made his directing debut as the second unit director in The Hobbit trilogy, so it will be interesting to see what he does with a feature film full of mo-cap. Carnage won't be the only Sony Pictures Universe of Marvel Characters (SPUMC) movie next year (not as catchy as the MCU, is it). Morbius will be released in March, three months before Carnage's June 25, 2021 release date.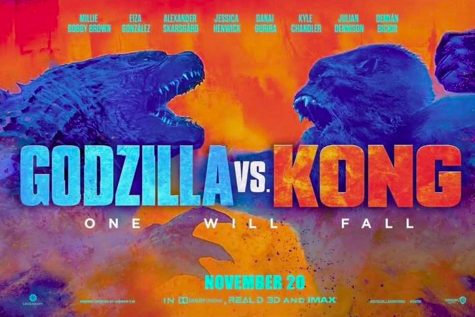 5. Godzilla vs. Kong – dir. Adam Wingard
I must admit, Legendary's MonsterVerse films are my guilty pleasure. They are big, dumb, and stupid, but they have amazing special effects and are awesome to look at. It is a film that only attempts to get one thing right, spectacle, and it accomplishes it in spades. The film is the fourth in the aforementioned MonsterVerse, as well as the 36th Godzilla film and the 12th King Kong film. I assume that it will be exactly what the title describes, Godzilla vs. Kong, and I can't wait to see two massive CGI monsters destroy the world in a massive and utterly stupid brawl for the first time since the 1962 film, King Kong vs. Godzilla. It is directed by Adam Wingard and stars Alexander Skarsgard, Millie Bobby Brown, Kyle Chandler, and Rebecca Hall, and will release on HBO Max and in theaters on May 21, 2021.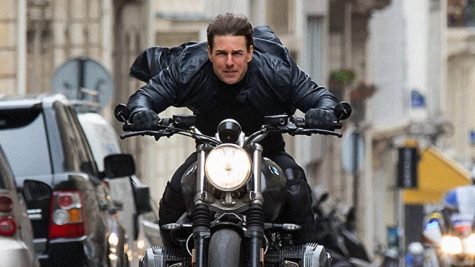 4. Mission: Impossible 7 – dir. Christopher McQuarrie
Another guilty pleasure of mine are the Mission: Impossible movies. Something about Tom Cruise doing everything he can to get himself killed on camera is highly entertaining. The sixth film in the series, Mission: Impossible – Fallout was my favorite in the series and got me hooked on the action/spy genre. The 26th Bond film, No Time To Die is also coming out in 2021 after years of delay, but the Mission: Impossible franchise remains my favorite. The director, Christopher McQuarrie, headed the fourth and fifth films as well, and the cast will generally be the same with Tom Cruise, Ving Rhames, Simon Pegg, and Rebecca Ferguson all reprising their roles. Hayley Atwell, known for her role as Agent Carter in the Captain America franchise, will be joining the cast. The film is slated for release on November 19, 2021. Sidenote: apparently Tom Cruise is planning to film an action movie in space with Elon Musk and SpaceX… Just thought I'd let everyone know.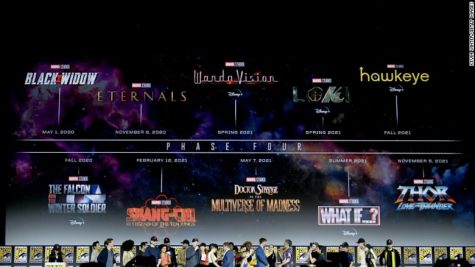 3. Marvel Cinematic Universe: Black Widow, Shang-Chi and the Legend of the Ten Rings, Spider-Man 3, Eternals
2020 and the pandemic really hurt Disney's plans for the MCU, as they tend to plan out their film releases years in advance. It seems like they're trying to catch up by giving us four new MCU films next year. The long-awaited Black Widow solo film comes first, followed by the kung-fu action film Shang-Chi and the Legend of the Ten Rings, then the space-and-time spanning epic Eternals, and finally a third Tom Holland Spider-Man film in December. If I were to pick my most anticipated film out of the four, I would give it to Shang-Chi. I am a huge Bruce Lee fan and am excited to see what they will do by blending martial arts with the superhero genre. Also, we are supposed to finally see the real Mandarin, not just Trevor Slattery from Iron Man 3. Eternals looks epic and possibly too big for even the MCU to handle. Yeah, you thought Infinity War was massive, here's a film about a race of gods fighting ancient demons to protect Earth on a cosmic scale. It will be nice to finally see Black Widow in a solo film, but I am less excited about it because it is a prequel, and because of the events of Avengers: Endgame. Spider-Man will be good, Tom Holland is my favorite, but we know the least about it so I can't get too excited for it just yet. The only downside to having so many new MCU films next year is that the Doctor Strange sequel Multiverse of Madness was pushed back into 2022. We're also getting several MCU TV shows on Disney+, starting with WandaVision early next year. We'll see if Disney does the same thing as Warner Bros and puts their films onto Disney+ alongside a theatrical release.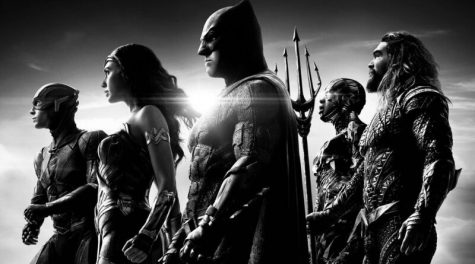 2. Zack Snyder's Justice League – dir. Zack Snyder (obviously)
Okay, I'm cheating a bit here. The "Snyder Cut" isn't technically a movie, it is a four-part miniseries that is being released on HBO Max early-mid next year. However, it is a recut of a film that did have a theatrical release with the same cast and studio, and it will eventually be released as the full 4-hour movie on HBO Max. For those of you who don't know, Zack Snyder, who directed the previous DCEU films, Man of Steel and Batman v Superman: Dawn of Justice, was the original director of the Justice League project. He left during post-production due to creative differences, studio demands, and his daughter's tragic suicide. The film was reportedly 90% complete, but Warner Bros decided to revamp the project entirely by adding comedy and enforcing a 2-hour runtime. They brought on Avengers director Joss Whedon to finish the project. After many reshoots and some strict editing, Justice League was released into theaters to strong criticism from critics and fans, and flopped dramatically at the box office. I haven't even bothered watching it. 
Eventually, the behind-the-scenes information about Zack Snyder's departure led to the online movement, #ReleaseTheSnyderCut. Surprisingly, Warner Bros responded, giving Snyder an estimated $70 million to complete his vision. This is almost completely unprecedented in film history, not only was the original director given total creative control after a theatrical release, but he was given a massive amount of money to do so. I do not think it will be the incredible, genre-defining film it has been hyped up to be, but it will certainly be an improvement. Snyder's previous movies have benefited from an extended or director's cut, with the Director's Cut drastically improving Watchmen and the Ultimate Edition of Batman v Superman made an almost unwatchable film into one that was for the most part actually enjoyable to watch.
Another awful DCEU film is getting a remake in 2021 with The Suicide Squad, and The Batman's trailer has already made it my most anticipated film of 2022. Zack Snyder's Justice League will be released on HBO Max sometime next year; we'll just have to wait and see how it goes.
Zack Snyder's Justice League Trailer #1
Zack Snyder's Justice League Trailer #2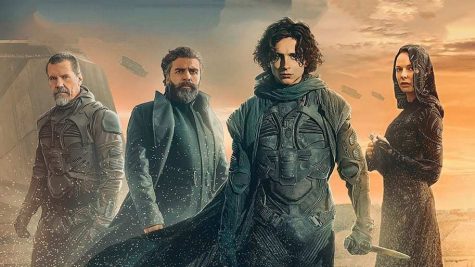 1. Dune – dir. Denis Villeneuve
Those of you who have read my essay on Jodorowsky's Dune probably guessed this pick. Yes, Dune is finally getting a movie that looks like it will do justice to the book. The trailer is already my most viewed YouTube video since The Force Awakens trailer in 2015. The scale, look, feel, and talent is all there, and film technology has finally caught up with the world and vision of the book that I feel confident it will certainly be an impressive film to watch. The book Dune is a massive sci-fi epic published in 1965 by Frank Herbert about two families feuding over a deadly planet that contains the most precious commodity in the universe, melange. It has the politics and darkness of Game of Thrones, the deep world building and immense mythos of The Lord of the Rings, and the incredible action and sci-fi brilliance of Star Wars. If the film manages to capture the essence of the book, I believe it will be one of the greatest sci-fi films of all time, and certainly the best of the 21st century. They've certainly got a lot of things going for them, Eric Roth (Forrest Gump, Benjamin Button), John Spaihts (Prometheus, Doctor Strange), and director Denis Villeneuve (Blade Runner 2049, Arrival) have spent almost three years working on the screenplay, and have stated that this will be the first of two films based on the original book. It will star Timothée Chalamet, Rebecca Ferguson, Oscar Isaac, Josh Brolin, Stellan Skarsgård, Dave Bautista, Zendaya, Jason Momoa, and Javier Bardem with music by Hans Zimmer, and is scheduled for release on October 1, 2021, in theaters. It will also have an HBO Max release, but I will certainly be seeing it on the big screen instead.
I just learned about the commenting system for the newspaper, and would love to hear what other films everyone is excited for in 2021. There are so many interesting and exciting new films coming out next year, I couldn't put all of them on this list, so let me know your thoughts down below.