Homecoming: Getting Hyphy on Covid's Terms
Anyone who has seen any movie set within a high school probably has a vague idea about Homecoming week. It's a fairly strange American tradition that, under normal circumstances, would consist of a dance, football game, pep rally, and a general heightened school spirit. Of course, as we know, these are not normal circumstances and Homecoming was even stranger this year.
We're all very well-versed in the ways Covid-19 has ruined most fun things, and at this point, it hardly warrants talking about. Still, there have been some questions about what exactly is acceptable here. Why cancel the dance, but not the football game? Where do we draw the line at who does and doesn't wear a mask (like sports teams and performers)? Does anyone actually follow the rule of not sitting on benches?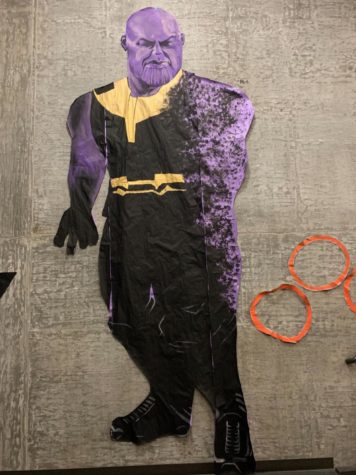 With the dance canceled, some students decided to host their own gatherings (of varying levels of formality) with their friends. Groups have been doing this for years, even before Covid-19, and it's no surprise why. Sometimes, getting dressed up and having dinner with your friends is more fun than a school dance would have been, anyway. Maybe next year we'll see more of this, even if the dance is back up and running.
Aside from the dance, the other most anticipated event of Homecoming was the football game. Oh, what a game it was. Aside from our remarkable loss to Monroe at 62-0, many attendees were unnerved at the crowd density that showed up. A large crowd for the game would be great under any other circumstances, but seeing so many people jammed into the stadium — especially in the student section — leaves a bad taste in the mouth. Thankfully, it doesn't seem to have led to any large Covid outbreaks, but there's still a consensus that football games aren't the safest during a pandemic.
Completing the trifecta of activities is the pep assembly that never was. Rather than cramming the entire student body into the gym, ASB opted instead to create a series of videos showcasing performance groups and skits. While this was undoubtedly safer, it was also a surefire way to make sure nobody paid attention. It's a shame because clearly a lot of work went into making those videos and creating a finished product. No one is really at fault here, it's just unfortunate circumstances.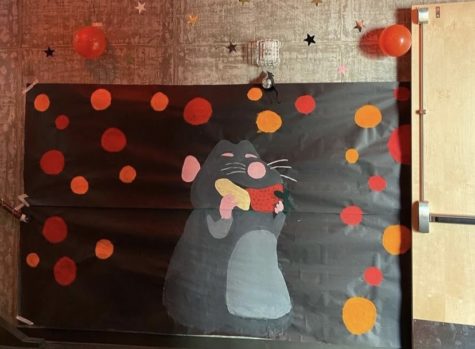 Don't worry, though! Things weren't all bad. If you walked around the halls at all during spirit week, you probably noticed some unusual sights. The staircases were decorated to go along with each class's theme, and they turned out great! The seniors' Marvel decorations on the main stairs and the sophomores' several ratatouille paintings were particularly impressive. On the stairs themselves, you might have seen students carrying around "anything but a backpack," which ranged from shopping carts to giant stuffed animals to recycling bins. Pajama day during school-wide standardized testing was a nice perk, and of course, plenty of students and staff alike showed up in green and gold on Friday!
What did you think about homecoming this year? Hey, at least it's an improvement from 2020. I think it's safe to say that we're all holding out for something even better next year. Keep your heads up, Scots!