Meet Elsie Grieb: An Interview with Shorecrest's Student Author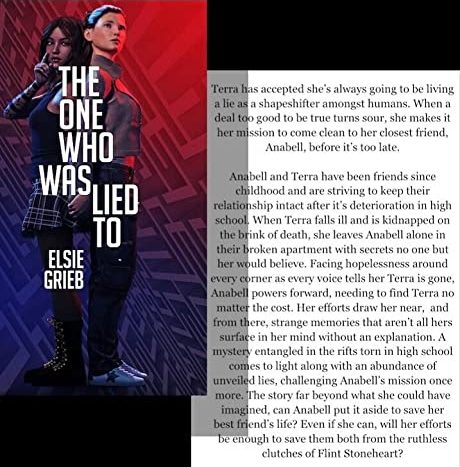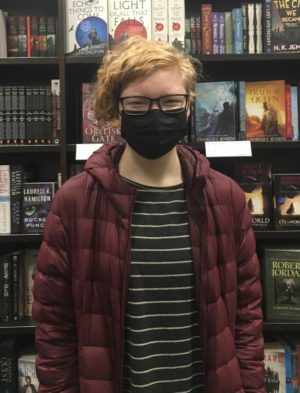 Did you know that one of our students is a published author? Elsie Grieb is a senior here at Shorecrest. When she's not writing, you can find her outdoors skiing or swimming, or working the student store at lunch. When quarantine hit, Elsie Grieb saw an opportunity to pursue her passion, writing. She got to work and released her debut novel The One Who Was Lied To this past summer. She will be giving a talk this week Thursday, November 18 at 12:20 pm in the SC library.
What inspired you to be a writer?
Elsie: I like storytelling. I've always kinda liked doing that. I used to roleplay as a kid. In 5th grade, I used stories a lot. It's the main year I started to try and create original stories. And I wanted to be a director because I didn't want to write, but I wanted to tell my stories. And in 7th grade I had an English teacher who was like, you don't have to wait if you have stories, you could just start writing them down. I eventually started doing that, and I have been writing since then. And, yeah, I just really loved it. So I kept doing it, kept practicing it I guess. Demoing different projects. 
How many books have you written?
I've published the one. But, I've fully written a second, I'm just starting to edit it. And I've started, I think one other book, that's the main book I've been working on 7th grade to now technically. But it's so over-worked at this point, I don't know what's happening with it.
What is your favorite genre?
My favorite genre is probably, I like fantasy and fiction and sci-fi. I tend to write in that area.
What is your most recent book?
'The One Who Was Lied To' is my most recent book. I published it last August. It's the first one I finished and published. The most recent in terms of writing, a draft, would be my 2nd book. But the one that I've published is 'The One Who Was Lied To.'
What's it about?
It's about a shapeshifter, while it's not about the shapeshifter. It's an urban fantasy about someone who's friends with a shapeshifter and the shapeshifter goes missing. So the friend goes on this journey to find her, and discovers that she has memories that she didn't experience and some memories are missing.
Are you working on something right now?
Yeah, I'm working on a second project. I'm editing it right now. It's not a sequel. I started it after the One Who Was Lied To. I'll probably finish it in another year and a half to two years.
When is your book talk, what can we expect?
My book talk is on November 18. I'll basically be talking about the book, 'The One Who Was Lied To' and I'll talk kinda generally: what it's about, and what it was like to write it. And I'll be taking questions from anyone who wants to ask.
Where can we find your book?
It's on Amazon. You can search for either 'The One Who Was Lied To' or 'Elsie Grieb' and it should come up. It's available either as an e-book or paperback.
If you want to find out more about Elsie and her novel, remember to come to the library this Thursday (November 18) at lunch. 
Elsie's writing can be found on Amazon, and you can find her on Instagram @elsie_grieb_writes.