The Despicable Story of Larry Nassar
*Content Warning: This article contains vivid details of sexual assault and exploitation of minors* 
"Gymnasts First, Gymnasts First, Gymnasts First." – Larry Nassar, Athlete A 
Every gymnast's dream is to make it to the big leagues. They exhaust themselves training for hours upon hours in the gym in a draining competitive environment. Being under colossal pressure, gymnasts are one of the most vulnerable groups to physical and sexual abuse. The gyms they compete for and the institutions they represent are misleading and dishonest.
Larry Nassar was a former doctor at USA Gymnastics and a sports medicine physician at Michigan State University. He was a well-connected doctor and worked with some of the most exclusive gymnasts in the United States. Nassar went to medical school at Michigan State and began working with USA Gymnastics in 1986 as an athletic trainer with a promotion in 1996 to the chief medical coordinator. He attended several Olympic games: Sydney 2000, Beijing 2008, and London 2012. Nassar retired in September 2015 to pursue election to the school board in the district where he lived. He seemed like a trustworthy and kind adult who people could admire and look up to, but sadly that wasn't the case.
"Cruelty was the expected methodology." – Jennifer Sey, Athlete A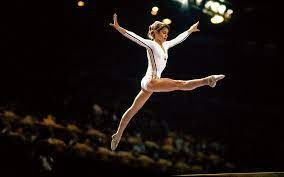 Gymnastics previously had grown women competing at national competitions and Olympic levels. Everything changed in 1976 when 14-year-old Nadia Comaneci won the Olympics and sparked a fire in little girls all around the world. Comaneci was a part of the Romanian Olympic team, where they trained their young gymnasts ruthlessly and relentlessly. Coaches would abuse and control everything the young girls did, treating them like dirt. When the girls were at the 1976 Olympics, they showed physical signs of mistreatment. The developing gymnasts were frightened and unhappy, but the public turned a blind eye and focused on the achievements. Marta and Bela Karolyi were two of the many coaches that were a part of this system that moved to the United States. There they joined USA Gymnastics and continued the rigorous training of young athletes.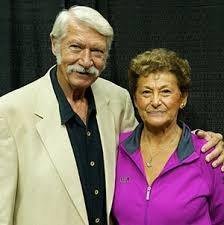 After Nadia Comaneci won the Olympics, coaches believed that the young girls could perform the challenging better. An influx of young women and children flooded USA Gymnastics from around the nation. A dangerous environment unfolded among the athletes, eating disorders became an everyday thing along with delayed menstruation to keep their small child-like figure. The younger they were, the more vulnerable they became.
"USA Gymnastics took Maggie's Olympic dream from her." – Gina Nichols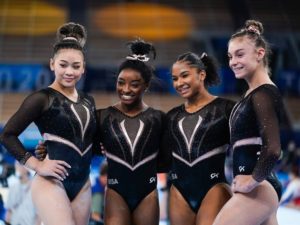 USA Gymnastics is the organization that selects Olympic teams for the United States. An institution where all young girls could achieve their dream and where their dream was tangible with effort and hard work. What was thought as a far-fetched dream of making it to the Olympics was finally in reach. The goal of USA Gymnastics was to bring in revenue, improve their athletes, and sell their brand based on children's aspirations. Athletes would train in well-funded gyms with exceptional coaches and receive the utmost care with their (what the public thought was) brilliant staff of doctors. The top coaches Marta and Bela Karolyi also offered training at the Karolyi Ranch for gymnasts for preparation to perform at the Olympic level.  The institution had a pure image in the world's eyes, but behind the scenes, they exploited their athletes.
"I was right… This is it … if anything is going to come out it's going to come out now." – Rachel Denhollander, Athlete A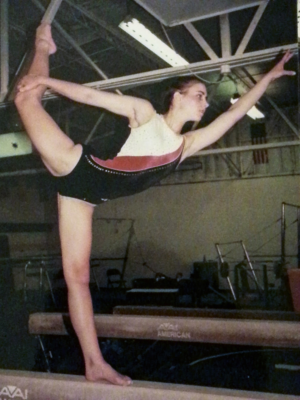 During the Rio Olympics in 2016, the Indianapolis Star released a column on the deficiency in protecting young girls from sexual abuse in USA Gymnastics. Steve Penny Jr, the president of the gymnastics organization, released a statement soon after complaining how the Indianapolis Star left out vital details, that USA Gymnastics remains dedicated to making a safe space for athletes and that the article wasn't accurate.
On August 4th, 2016, Rachel Denhollander, a former gymnast at Michigan State University, emailed the Indianapolis Star and filed a police report with the Michigan State police department claiming that she was molested by a renowned doctor who is part of the staff at USA Gymnastics. She went for treatment for lower back pain at the sports clinic at Michigan State, and the doctor performed the treatment without gloves and groped her. He had asked to do a myofascial release and did so with his right hand, but with his left, he sexually assaulted her under a towel with her mother in the room. Denhollander says he positioned his body in a way that her mother couldn't see his assault and that the abuse developed over time. She had previously reported the incidents to her coaches but wasn't listened to and was warned of the ramifications an allegation like that could make on this doctor's career. The doctor's name was Larry Nassar.
"Wait a minute, this doctor used to do very similar things to me." – Jamie Dantzcher, Athlete A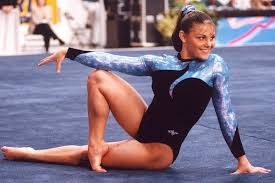 Jamie Dantzcher came forward soon after, filing a civil lawsuit against Larry Nassar in California, explaining he continuously sexually abused her from 1994 to 2000. She says she was under enormous stress and pressure in gymnastics. When she came to him for a physical, he told her to make herself completely naked, and at the time she thought it was normal. He gained her trust when she was competing at the Olympic level: he sneaked her food when her eating was being heavily monitored, made her laugh, and was the kindest person to her out of the staff at USA Gymnastics. Dantzcher felt that the abuse had helped her and she was silent about her suffering.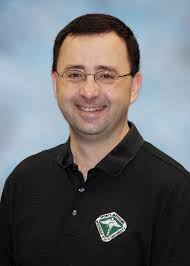 Hundreds and hundreds of women came forward detailing their experiences with Larry Nassar, reporting that he developed their trust and made them feel significant. He practiced in a sport where if an athlete had an injury it could mean the end of their career, and through his care, the patients were told to feel grateful. Nassar abused his power over children and brainwashed them into believing only he could help them and that his abuse was a legitimate procedure. Most of his victims were athletes, except Alexis Moore. She says that Nassar was a friend of the family who, starting at the age of 9 began molesting her.
"He betrayed my trust, took advantage of my youth, and sexually abused me hundreds of times."- Alexis Moore 
The allegations in opposition to him didn't only come out in 2016; allegations were dating back to 1997 but were disregarded. Maggie Nichols had previously reported his sexual abuse when he inappropriately touched her at the Karolyi Ranch while training for the Olympics. She and her family told Steve Penny Jr, the president of USA Gymnastics at the time, and he reassured them that he would take care of the complaint, but that was in 2015. When allegations began to come out about Nassar's malpractice, the organization still hadn't done anything about Nichols' complaint and showed how little USA Gymnastics cares about their athletes.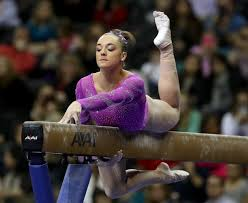 On November 19, 2014, Steve Penny Jr admitted that USA Gymnastics does not share with local authorities any allegations of sexual abuse. The organization waited five weeks after the first revelation of abuse (in 2016) to contact law enforcement about the abuse because they were "conducting their investigation," though, in reality, they were scrambling to find ways to protect their image. Larry Nassar wasn't the only person in power at USA Gymnastics mistreating the young girls. Numerous coaches were neglecting the children and not reporting any abuse to authorities. There have been more than 360 cases over the last 20 years where gymnasts have complained about malfeasance among coaches. In previous years, Marta Karolyi, one of the most prestigious coaches at USA Gymnastics, had denied knowing any allegations about Larry Nassar in an interview with NBC's Guthrie. Her lies were unearthed in June 2015 when it was confirmed she knew that Nassar abused little girls at the Karolyi Ranch, stationed in Texas. The law specifically states that in Texas that if you have any knowledge of abuse of minors you must report this immediately to the police. Marta Karolyi did not.
"It showed that USA Gymnastics had a policy of not reporting all allegations to authorities, that they would dismiss allegations as hearsay unless they were signed by a victim, victims parents, or an eye witness to the abuse." – Marisa Kwiatkowski, Athlete A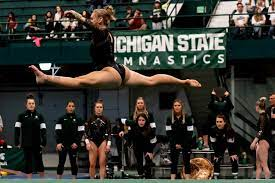 USA Gymnastics wasn't the only institution that hid the allegations on Larry Nassar from the public eye. Michigan State University did as well. The college was stagnant on reports of sexual abuse from Nassar. Additionally, as with USA Gymnastics, there are theories that staff members knew about the abuse before. 2016 may have had the outpour of allegations against Larry Nassar, but that wasn't the first time Michigan State heard about his preposterous actions. In 2014, they investigated Nassar when a graduate from the school reported that he massaged her breasts and vaginal area and became sexually aroused. Michigan State closed the investigation shortly after and concluded that the victim didn't understand the distinction between sexual assault and medical operations. Michigan State claimed to have communicated with four specialists to get to their conclusion, but they were all part of Larry Nassar's spun web of lies. Michigan State University contradicts any allegations of being slow to act on reports or not acting on reports at all. The institution said they would reopen the 2014 investigation as a Title IX Investigation after more women came forward about the abuse they endured at the college. Many women who have come forward are fighting back at Michigan State's past negligence and suing the institution.
"In actuality, he turned out to be more of a pedophile than he was a doctor." – McKayla Maroney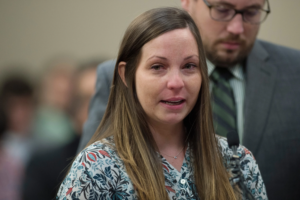 Larry Nassar was an expert manipulator with the police department and his victims. He convinced them he was someone to trust and took advantage of the young girls' youth, kindness, and naivety. In 2004, Brianne Randall made an appointment with Larry Nassar. She was a high school athlete in Meridian Township, Michigan, suffering from scoliosis. Her first appointment was efficient, professional, and competent when her mother was present in the examining room. Randall returned for a second appointment without her mother and was sexually assaulted. He massaged her spine, removed her underwear, and penetrated her vagina. Larry Nassar attempted to finger her but her tampon prevented him. He groped her vagina and breasts profusely, for what Randall believes was almost 20 minutes, and he wore no gloves for the entirety of the appointment. Nassar concluded the appointment by asking to see her for an hour once a week. Randall and her mother filed a complaint with the Meridian Township Police Department afterward.
Larry Nassar dismissed the complaint, claiming he performed an appropriate procedure that would alleviate Brianne Randall of any pain that may be troubling her. The examination he referred to was the Sacrotuberous Ligament Release, which required him to feel her vagina. Nassar gave a 26-page PowerPoint presentation on the practice and reassured the police that this approach is well known and famous in the medical field. The PowerPoint presentation included nothing about the need for penetrating vaginas, groping breasts, or performing without gloves. According to the interview notes, the police department's investigators did not question Nassar about groping or penetrating Randall. They also didn't ask about him doing the release bare-handed. They claimed that Randall could not confirm the abuse because only she and Nassar were present during the examination. The detective did not seek an outside opinion from any doctor and fully believed that the procedure was justifiable and reasonable. He concluded the case and for the first time in his career, he did not advance the dispute to the prosecutors.
"I closed my eyes tight, I held my breath, and I wanted to puke… To this day, those feelings are still there." – Megan Halicek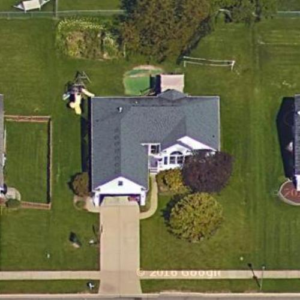 On December 20th, 2016, federal prosecutors got a search warrant and examined Larry Nassar's trash. They found 37,000 images of child pornography on hard drives with his name and number inscribed on the sides. He was arrested and charged with possession of child pornography and sentenced to 60 years. He agreed to plead guilty in July 2016 for possessing child pornography but evaded federal charges of sex abuse. 2 years later, in January 2018, he pleaded guilty to sexually abusing minors and was sentenced to 175 years in prison. Larry Nassar was charged with seven counts of sexual assault in Ingham County and three counts in Easton.
On January 18 and January 24, 2018, there were victim-impact hearings where the victims got to speak about the abuse in front of a judge, jury, and Larry Nassar. Many came to support each other and gain the justice they should've always had. There was an excellent showing of current and former gymnasts of all ages coming together to show one another support and share their stories.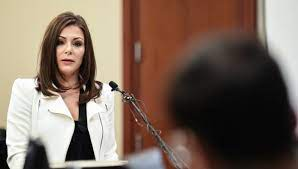 "Larry, you saw all the physical, mental, and emotional abuse from our coaches in USAG national staff. You pretended to be on my side, calling all of them monsters. But instead of protecting children and reporting the abuse you saw, you used your position of power to manipulate and abuse as well. You knew I was powerless. I'm here today with all these other women, not victims, but survivors to tell you face-to-face that your days of manipulation are over. We have a voice now. We have the power now." – Jamie Dantzcher, January 18, 2018 Hearing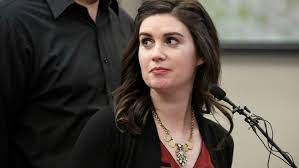 "I told Michigan State University back in 1997. Instead of being protected, I was humiliated, I was in trouble and brainwashed into believing that I was the problem."- Larissa Boyce, January 18, 2018 Hearing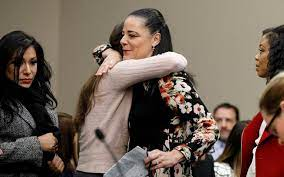 "USA Gymnastics and the United States Olympic Committee did not provide a safe environment for me and my teammates and friends to train. We were subjected to Dr. Larry Nasssar at every national team training camp, which occurred monthly at the Karolyi Ranch. Up until now, I was identified as Athlete A by USA Gymnastics, the United States Olympic Committee, and Michigan State University. And I want everyone to know that he did not do this to Athlete A. He did it to Maggie Nichols." – Maggie Nichols statement at January 18, 2018 Hearing as told by mother, Gina Nichols.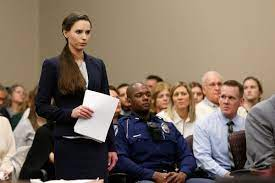 "There are two major purposes in our criminal justice system, Your Honor. The pursuit of justice and the protection of the innocent. Neither of these purposes can be met if anything less than the maximum available sentence under the plea agreement is imposed upon Larry for his crimes. So I ask… how much priority should be placed on communicating that the fullest weight of the law will be used to protect another innocent child from the soul shattering devastation that sexual assault brings? I submit to you that these children are worth everything. Worth every protection the law can offer. Worth the maximum sentence." – Rachel Denhollander statement at the final day for victim impact hearing January 24th, 2018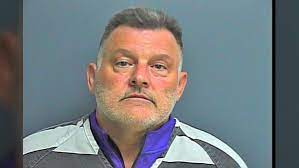 Over the years 500 survivors, including 9 Olympians, came forward about the abuse they suffered at the hands of Dr. Larry Nassar. In late 2018, The police arrested Steve Penny Jr for tampering with evidence in Larry Nassar's case, and in January 2018, the Karolyi Ranch met its demise and announced a permanent closure. 2021, the US Department of Justice is investigating USA Gymnastics, the US Olympic Committee, and the FBI for their conduct regarding sexual assault allegations of athletes.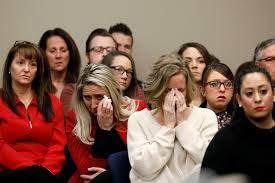 Michigan State University has recognized its faults in the Larry Nassar case and granted $500,000,000 to his victims. The settlement set aside $425,000,000 for, at the time, the 332 people who reported abuse. Each person allegedly received from $250,000 to $2,500,000. The other $75,000,000 is for future victims who may come forward.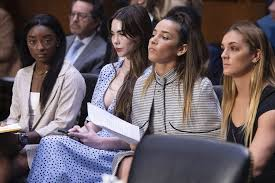 Larry Nassar also has settlements to pay his victims. He has yet to pay $58,000 to 5 victims, and he has only paid $300 in his sentencing fees. He owes $5000 from the Justice for Victims of Trafficking Act of 2015. This isn't a matter of him not having enough money, this is a matter of Larry Nassar not honoring his sentence. He has already spent more than $10,500 in prison. His accounts are now frozen, so what remains is $2,041.57, from the two COVID stimulus checks in January and March of 2021. Larry Nassar collects money in monthly deposits from apps/third parties known as Money Gram, Western Union, and more of about $200. He should be obligated to pay the survivors based on the Victim Restitution Law that states he must compensate his victims once receiving the money, but he has yet to.
This terrible man is finally incarcerated, but that does not change the fact that institutions are slow to act on sexual assault allegations. It took nearly 18 years from the 1st allegation in 1997 to action taken in 2016 for his victims to receive the respect they deserve. They fought hard for justice and continue to fight today because no one should've gone through what they went through. If you or someone you know has experienced sexual assault please call the National Sexual Assault Hotline at +1(800-656-4673).
Citations 
Cohen, Bonni, director. Athlete A. Actual Films, 2020. Netflix, https://www.netflix.com/search?q=athlete%20&jbv=81034185. Accessed 11 11 2021.
Kirby, Jen. "The sex abuse scandal surrounding USA Gymnastics team doctor Larry Nassar, explained." Vox, VOXMEDIA, 16 5 2018, https://www.vox.com/identities/2018/1/19/16897722/sexual-abuse-usa-gymnastics-larry-nassar-explained. Accessed 6 11 2021.
Planas, Antonio. "Larry Nassar has spent thousands in prison but still owes victims nearly $58,000." NBC NEWS, NBC UNIVERSAL, 28 July 2021, https://www.nbcnews.com/news/us-news/larry-nassar-has-spent-thousands-prison-still-owes-victims-nearly-n1275346. Accessed 7 November 2021.
Tuerkheimer, Deborah. "How was Larry Nassar able to get away with his terrible crimes?" The Guardian, The Guardian News & Media, 31 October 2021, https://www.theguardian.com/commentisfree/2021/oct/31/how-was-larry-nassar-able-to-get-away-with-his-terrible-crimes. Accessed 7 November 2021.