Taylor Swift: Not Just Endlessly Upbeat
Throughout music history, female artists have been abused and not taken seriously. In a 2021 survey by TuneCore and MIDiA to research gender inequalities, they found that from a pool of artists from Europe and North America, 64% of respondents named sexual harassment and objectification as an issue that they had to face in their work environment and which often interfered with the prosperity of their careers. Female artists are held under a microscope and expected to change themselves constantly for public attention and approval.
Content warning: mention of eating disorder and body dysmorphia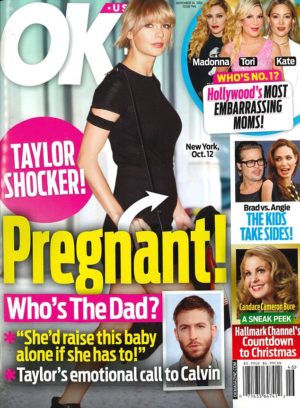 Taylor Swift has been constantly harassed and misrepresented by the media since her very first album "Taylor Swift", all the way back in 2006. A lot of this criticism has been gendered and plagued by double standards for her "having too many boyfriends", even though she's been in a steady relationship for a few years, and her "playing the victim" when she had been persecuted for trivial things that male artists never get called out about. People have even gone so far as to criticize her body in the tabloids. This constant negative media attention led to her struggling with body dysmorphia and an eating disorder, which she opened up about in her Netflix documentary "Ms. Americana". She admits that she would see "a picture of me where I feel like I looked like my tummy was too big, or… someone said that I looked pregnant … and that'll just trigger me to just starve a little bit — just stop eating." This kind of abuse and mistreatment from the tabloids is way too normalized, and people need to realize that celebrities are human beings with feelings that deserve boundaries.
Although the documentary "Ms. Americana" and her critically acclaimed album Folklore gave her more respect in the industry, she still receives invasive and sexist comments like these to this day. For instance, Damon Albarn of Blur and the Gorillaz, an artist I can say I really enjoy, said in an article with the LA Times that her music was "endlessly upbeat" and falsely stated that she didn't write her own songs. This statement and the ignorance that comes with it is especially disappointing because I am a fan of both the artists involved, really do love some of Blurs and the Gorillaz songs, and do think Albarn is a very talented artist.
I'm going to guess Damon hasn't gone very far into her discography, because many of her songs are heartbreaking. Once you get past her top hits, you see that she's not afraid of the melancholy. I would honestly say that only a handful of her songs are actually upbeat and, the radio being the radio, those upbeat songs tend to be the most overplayed.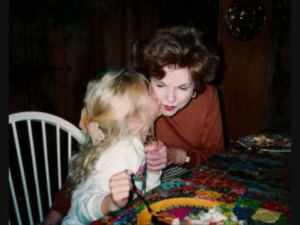 Taylor Swift has written songs that have explored the depth of grief, womanhood, anxiety, and hopelessness, such as "Marjorie", about the death of her grandmother, who was also a singer. With lyrics like "What died didn't stay dead / You're alive, so alive if I didn't know better I'd think you were singing to me now", followed by her grandmother's actual opera singing along with Swift's vocals, it is almost impossible to end the song with dry eyes.
She also has songs like "The Lucky One" and "Nothing New" about the industry exploiting women for their youthful bodies, then throwing them out when they get too old. Songs like "The Man" and "Mad Woman" directly combat the double standards Taylor Swift has faced in the music industry.
The most lyrically creative and genius song Taylor has written was arguably "The Last Great American Dynasty", which details the life of Rebekah West Harkness, a famously wild heiress from St. Louis who once owned the Rhode Island coastal mansion that Swift purchased in 2013. The line "Free of women with madness, their men and bad habits / And then it was bought by me" feels like a plot twist at the end to a wild and scandalous book or movie.
Once one listens to songs like these that are so well written and personal, it should be impossible to assume she doesn't write her own music and is endlessly upbeat. It's fair to dislike an artist's music, but it's important to realize that it's not fair to hate a female artist for trivial things that would not even be blinked at if she were a man.