Celebrity Looks and their Battle Against the Met Gala Theme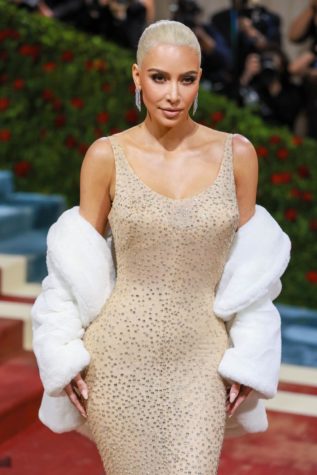 The Met Gala is known as one of the biggest fashion nights of the year. Each year a theme is picked, and a guest list is chosen. The Guestlist consists of A-list celebrities and professional fashion designers. While it sounds easy enough to find a good outfit that also fits the theme, the invitees struggle with this every year. This year seemed especially chaotic with the theme, "Gilded Glamour."
Very few celebrities were able to pull this off even though the invitees to the Met Gala should arrive on theme each year. Here is who we believe was on theme and who wasn't. We will start off with the more controversial outfits of the night. Kim Kardashian arrived in a vintage dress worn by Marilyn Monroe the night she sang "Happy Birthday" to John F Kennedy. Some people would argue that this dress was on theme, however, the Gilded Age is the time between the Civil War and World War I from around 1870 to 1900. The Marilyn dress was designed and worn in 1962. In addition, this dress was not supposed to be worn again after Marilyn wore it and it was taken from a museum for the event.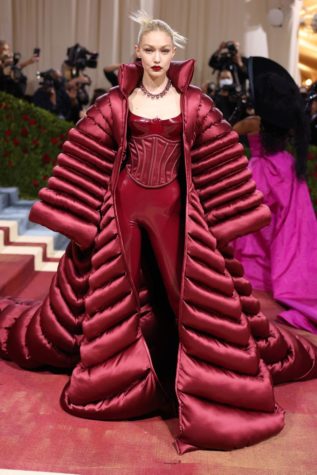 Another controversial outfit of the night was Gigi Hadid, who arrived in a monochrome outfit. She wore a latex bodysuit with a corset and a very large red puffer coat dress. A majority of the people we asked thought that Gigi Hadid's outfit was on theme because the puffer coat represented the dramatic proportions of women's clothing during the Gilded Age, paired with a corset that was very common during this time period. According to Estella McIntire, "The corset is really on theme and the shape of the puffer coat really brings it together." However, few believe it is not on theme. According to Samantha Pelham, "It's not on theme. The red does not match with that time period and her coat looks like a staircase." So while there is some controversy, many agree that Gigi Hadid's fashion choice was bold, modern, and semi-on theme. 
One outfit that was very well done and on theme was Emma Chamberlain's outfit. She arrived in Louis Vuitton, with a long white skirt and cropped beige blouse. She also wore a tiara and other diamond jewelry reflecting the high society of the Gilded Age time period. She kept it simple, but looked stunning and stuck to the theme.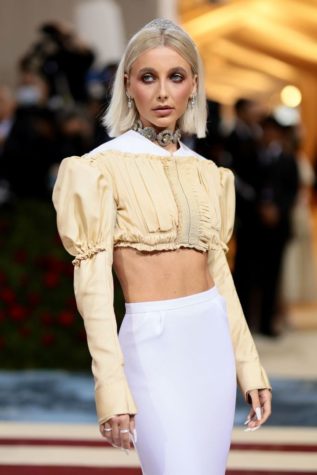 Blake Lively was a shining star of the night. She came out in a gorgeous gown that transformed as she worked her way up the steps of the Metropolitan. Her look stunned people all around and, according to many Met lovers, she was the best dressed of the night. Not only did Lively look simply stunning, but she was also on theme. Lively's gown was inspired by New York City. The first phase of her dress was a beautiful rose gold gown with a huge bow. This was inspired by New York architecture and also paid homage to the iconic Empire State building. Her bow then unfolded to reveal a stunning teal blue train that was inspired by the constellation decor that can be seen at Grand Central Station. She also wore a seven-tiered crown that beautifully topped off the look and tied back to an important symbol of NYC, the Statue of Liberty. Lively's gown was one of the best at this year's Met Gala and it maintained the theme.
This year's Met Gala was a very interesting one. It was filled with highs and lows, outfits both on theme and off, and of course, lots of controversy. Let us know your thoughts on these outfits and whether they stuck to the theme!