Admiring Aaliyah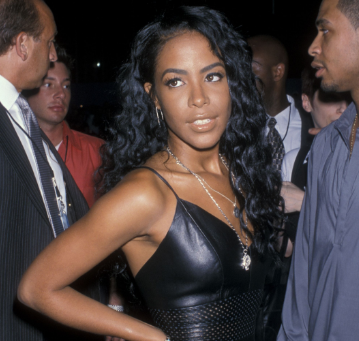 Rhythm and Blues, more popularly known as R&B, is one of the most popular genres of today. This expressive musical movement began in the urban Black communities across the United States in the 1940s, and first developed post-World War II. This art form contained notes of soul, gospel, jazz, and the blues including soulful singing and a strong backbeat. 
Unlike any other, Aaliyah was a trailblazer in the music, acting, and fashion industries. She was born on January 16th, 1979 to Diane and Michael Haughton. At a young age, her mother enrolled her in singing lessons. After moving to Detroit, Michigan at 5, she was cast in her school play "Annie" at Gesu Elementary. Her love for music enveloped her life, and she'd perform at weddings, church choirs, and at various charity events. Aaliyah was close with her family. Her uncle was married to Gladys Knight who took her to New York to audition for commercials and television programs. One of her first official engagements with the music industry was when she competed on the show "Star Search" at 11. The following year Aaliyah signed with Jive Records, her uncle, Barry Hankerson's label. Though, years later her career-defining performance would happen when she was 15, singing a cover of the Isley Brother's "At Your Best (You Are Love)". This capped at number 6 on the Billboard Hot 100s but this was mainly because of R. Kelly's "Gangsta Child" remix that included a strained alternate vocal from Aaliyah's performance with a bass-heavy G-Funk beat.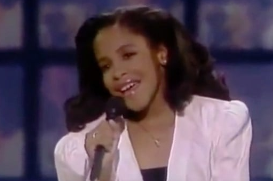 Aaliyah's debut album was May 24, 1994, "Age Ain't Nothing But a Number", produced by R. Kelly and peaked at 18 on the Billboard Hot 200 Chart. The album reached double platinum status with lead single "Back and Forth" leading the Billboard Hot R&B/Hip-Hop songs charting for 3 weeks and the title track, "Age Ain't Nothing But a Number" reaching number 75 on the Billboard Hot 100s. This album also includes "At Your Best (You Are Love)" and "Old School", the songs are crafted with her smooth, sweet vocals and a futuristic danceable beat. 
After switching to Atlantic Records in 1996, that same year she released her second studio album "One in a Million" on August 13th. This album was produced by Timbaland and featured musical greats such as Missy Elliott, Jermaine Dupree, and Slick Rick. Holding at 20 on the Billboard Hot 200s the record-breaking album sold over 3.7 million copies in the United States alone, and over 8 million worldwide. The leading single "If Your Girl Only Knew" was at the top of the Billboard Hot R&B/Hip-Hop songs for two consecutive weeks and the title song "One in a Million" is credited as one of the best songs of all time. The collection was certified double platinum by the Recording Industry Association of America.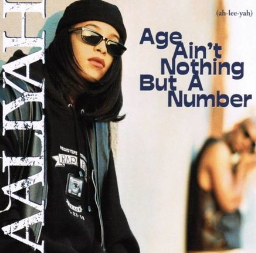 Aaliyah also recorded singles such as "Are You That Somebody" for the movie Dr. Doolittle (1998). This song went number 1 on the Billboard R&B charts and earned her a Grammy award nomination. Another popular hit for the 1997 film "Anastasia" was Aaliyah's featuring song "Journey to the Past" which also earned her an academy award nomination and she became the youngest person at the time to perform for the Oscars in 1998.
Her last album, "Aaliyah" was released July 7, 2001, reaching number 2 on the Billboard Hot 100s by Blackground Records and Virgin Records working with longtime collaborator Timbaland. 
Acting was another asset to Aaliyah. In 1997, she starred in the TV series "New York Undercover". Her more known acting debut though, was in the year 2000 when she appeared in a Romeo and Juliet-inspired movie "Romeo Must Die" alongside Jet Li based in present-day Los Angeles. This hugely successful movie is where she earned another Grammy nomination and won two MTV music video awards for Best Female Video and Best Video From a Film. The following year in 2001, she played the leading role in "Queen of the Damned" adapted from the bestselling novel by Anne Rice which was released in theaters in 2002. Aaliyah was also signed for the two upcoming sequels to The Matrix.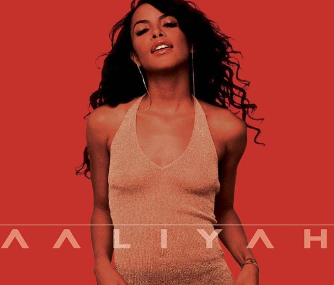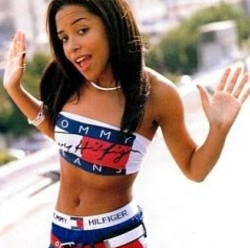 One of her biggest influences in the world was fashion. In 1997 she became the spokesperson for Tommy Hilfiger. Aaliyah was ahead of her time with her baggy pants and crop-top style which has now been adapted to Bella Hadid and Hailey Bieber's street looks. She popularized the tinted glasses, bra tops that intersect at the midriff, bandeau tops, and exposed boxer briefs that became some of the most fashionable styles of the late 90s and early 2000s. Aaliyah blended streetwear trends from urban communities with her own masculine-meets-feminine aesthetic; today her looks are being recreated by celebrities like Zendaya, Destiny's Child, and Yara Shahidi. Her attire gravitated towards casual but also included luxury items such as when she wore Dolce & Gabbana's mesh diamante bra in the "Try Again" music video from the album "Romeo Must Die". Then in 2000, Aaliyah wore her most praised look, a black-and-yellow zebra print dress designed by Robert Cavalli to the MTV VMAs.
Sadly, Aaliyah was taken from us way too soon. She died on August 25th, 2001 at only 22 years old. After recording a music video for "Rock the Boat" directed by Hype Williams, she and her crew boarded a cramped Cessna passenger plane along with their music equipment. The plane took off from Abaco Island in the Bahamas but didn't make it to Miami, Florida because it quickly burst into flames. The plane was overloaded with weight and suffered engine failure; as a result, Aaliyah, the pilot, Luis Morales, and 6 other passengers died instantly, while the 8th passed away in a hospital a few days later. Reportedly, Pilot Luis Morales wasn't authorized to fly the plane and due to further investigation into the acclaimed singer's death, toxicology results proved he had traces of cocaine and alcohol in his system. A private funeral was held for Aaliyah on August 31st, 2001 in Manhattan, commemorated with a procession of over 800 people celebrating her short-lived but exceptional life.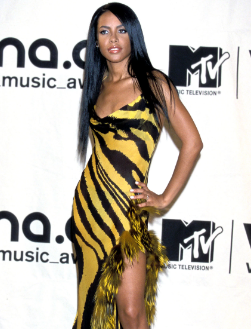 Despite dying at a far too young age, Aaliyah left her footprint on the R&B and hip-hop scene of the 1990s. She was known as the "baby girl" or "princess of R&B" molding a new form of pop, hip-hop, and R&B. Aaliyah's albums changed pop music production for the better, and they continue to sell even today as her discography joined streaming services in 2021 as Blackground Records re-releases. Her young but timeless presence in the music industry brought the teenage girl's voice to R&B and she appealed to younger audiences as she was known for being a relatable teenage girl.
Aaliyah was a mastermind: she knew how to study trends in Black pop and would take periodic absences, releasing music at her leisure. Aaliyah is established as one of the most outstanding innovators of her generation while she exuded a mysterious cool girl persona. Her spirit lives on today in those she influenced through her work such as Adele, Ciara, Beyonce, Rihanna, and Drake (whom she's tattooed on his back). 
Aaliyah has impacted thousands of people, and Rhythm and Blues. Although she lived a short life, she had an insurmountable influence that will carry on for years to come.