Tennis on top…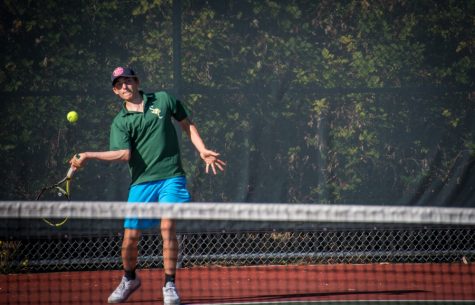 What a season for your Shorecrest Scots Tennis Team. Led by Captains Kasey Shibayama Steven Zhu, and Jake Goldstein-Street, the Scots went 15-1, and had one of the most memorable seasons in many years. This season was one to remember for multiple reasons.
First off, the Scots had a fantastic team environment. Senior captain Kasey Shibayama said the team was "friendly, competitive, and focused". The Scots tennis team was comprised of students from all grade levels and all backgrounds in the sport. Shibayama gave a shoutout to rising stars, Sam Rowbotham and Micah Glesner for helping secure the final team win against Mountlake Terrace. Senior captain Steven Zhu stated "we are buddies on and off the court. We support each other. We have each others' backs."
Secondly, the Scots had a very talented group of young men. They went 15-1 on the season, and beat their cross town rivals, the Shorewood Thunderbirds. Additionally, the Scots sent one doubles teams and one single to the WESCO 3A district tournament in Arlington. The doubles team is made up of seniors Jake Goldstein-Street and Cole Batra, while the single is a sophomore, Faiz Khan. Both teams placed 4th in the district tournament, and therefore will represent Shorecrest as alternates at the state tournament in Kennewick, Washington in the spring.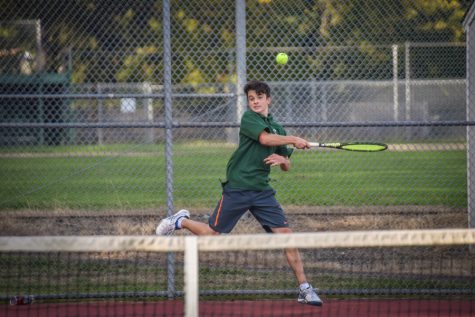 Overall, the tennis team had a successful season marked with personal bests, team successes, and a friendly environment. It is exciting to see what our Scots Tennis team will be able to do in the coming years.