Shorecrest Connect
SC students create an App of our own!
Last spring, four members of the Computer Science Club decided they wanted to make an app that better connected students with each other and the events at school.
Their solution?  Shorecrest Connect.
Shorecrest Connect is an iOS app that has a central feed, which displays content like sports results, announcements, and club information.  Users can subscribe to channels, which allows information from those respective pages to show up in their feed.  Push notifications for important posts can be enabled for the user as well.  Team lead Simon Acker said, "Shorecrest Connect will make school activities more accessible to everyone and show students the awesome power of computer programming."
The team, consisting of Simon Acker, Steven Zhu, Travis Neils, and Kasey Shibayama, submitted their app to the Congressional App Challenge, which is a national competition that allows "teams of up to four, to create and submit their own software application for mobile, tablet, or other computing devices on a platform of their choice".  They were selected as a winner of WA District 1, and have the opportunity to attend a reception in Washington D.C. to display their app in front of other winners and Congressional Representatives in April, which they have declined for logistical reasons.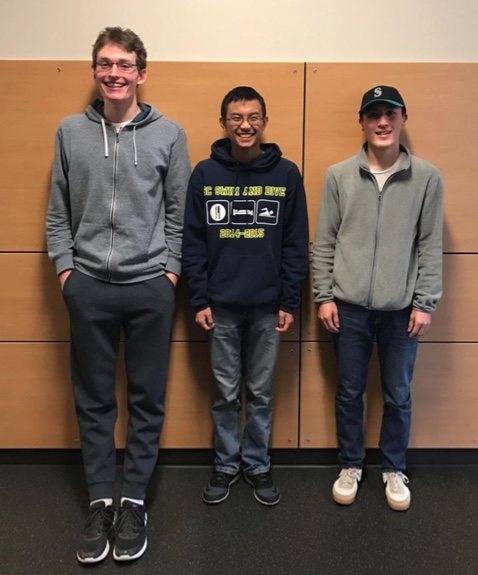 Over the latter half of summer, the group worked tirelessly to release the app by fall.  Acker notes that the largest obstacle the group overcame was "deciding on a user interface.  From the start, we knew what the major features would be, but it wasn't until months into development when we landed on a solid design scheme."  All the group members agreed that the most satisfying moment was pressing the button to send the app in to Apple.  The group hopes that the app will gain traction with increased awareness throughout the school and refinements to the app that improve the user experience.  With the busyness of school starting up again, the group took a break developing in the winter.  They plan to start working on it again shortly.
As for the next step?  "A major update is in the works", the group says.
Download Shorecrest Connect today!
https://itunes.apple.com/us/app/shorecrest-connect/id1152768389?mt=8