SC Swim Makes a Splash
The 2016-2017 season was a busy and successful season for the Shorecrest Swim and Dive team, they started their season off with three new team captains, Evan Deiparine, Steven Zhu, and Daniel Zevenbergen, who carried and supported the team throughout the season welcoming new members.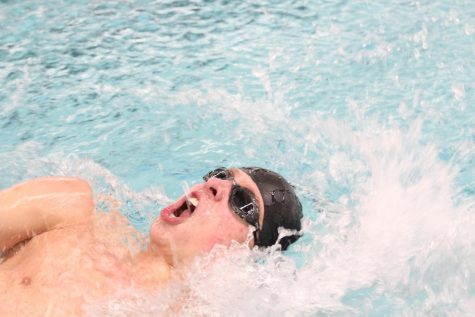 Four members of the Boys Shorecrest Swim and Dive team, Ryan Hallgrimson, Aric Prieve, Timothy Billing, and Daniel Zevenbergen went to state this year. They competed together in the Mens 200 Yard Medley Relay with a seed time of 1:44.24 and a prelims time of 1:41.77. 
 "This season was good, we got back up to 3A and placed 2nd at state," said senior member of the swim team, Jake Silver. Silver started swimming at the young age of six years old and has continued to explore other sports as well. "I participate in a lot of good sports, but also enjoy swimming because it's a little different, the culture of swimming is nice and I feel that it takes a lot of work and you get out of it what you put in," said Silver, who made the qualifying time at district finals 500 meters with a 5.52 minutes/seconds time.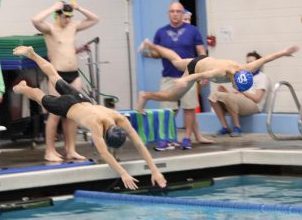 Sophomore member of the swim team, Spencer Thurman stated, "This season was good, there was a good amount of people, but not everyone made it to state." Thurman started swimming when he was eight years old. "I played various other sports and I was introduced to swimming through that environment." Spencer Thurman participated in the 500 free with a 5.10 minutes/seconds time.
The Shorecrest Swim and Dive team practices six days a week for an hour and a half and then for two hours on Saturday mornings, this team is replete with dedicated swimmers.