Amy's Legacy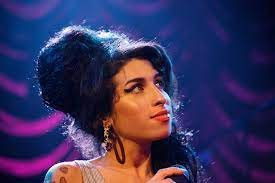 Amy Winehouse was a trailblazing jazz, pop, soul, and R&B Jewish singer. She was a record-breaker, ambitious, self-willed, and paved the way for various English singers such as Adele. Winehouse impacted millions through song and continued to do so after her passing.
Rise To Fame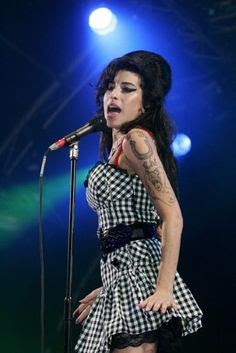 Winehouse was born on September 14th, 1983, and raised in Southgate North London, England. As a child, she was exposed to numerous artists who shaped her love for music at a young age. From Frank Sinatra, Dinah Washington, James Taylor to Sarah Vaughan and into her more preteen years: TLC and Salt-N-Pepa. She grew up immersed in music, as her uncles were professional jazz musicians and her father often sang to her as a child. Her brother, Alex Winehouse, introduced and taught her how to play a guitar, and she started writing songs and going to local jazz clubs to perform them.
At just 10 years old, Winehouse founded Sweet N Sour, a rap duo with her best friend at the time. When she was 12 years old she was accepted into Sylvia Young Theatre School, and a year later received her first guitar. Winehouse was expelled at the age of 16 for not applying herself and getting a nose ring, but that same year she broke the ice into the music industry. A classmate of hers, Tyler James, gave a demo tape to his label A&R. They were on a search for a jazz vocalist and she got a record deal with Island/Universal. In 2002 she signed a publishing deal with EMI and a management contract with Simon Fuller's 19 Entertainment.
'Frank'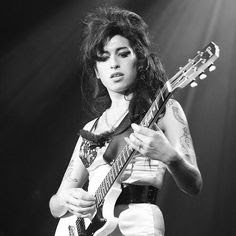 Amy Winehouse's debut album 'Frank' was released in 2003 and went double platinum in England. Though 'Frank' was never released to the United States, the album still reached critical acclaim and was nominated for an abundance of awards. With this album, Winehouse was nominated for Mercury Music Prize, Best Female Artist, and Best Urban Act. The album single 'Stronger Than Me' won the Ivor Novello Award and her fame skyrocketed in the United Kingdom.
"In the sanctuary she has found, birds surround her sweet sound." – October Song, Frank
Amy's Notoriety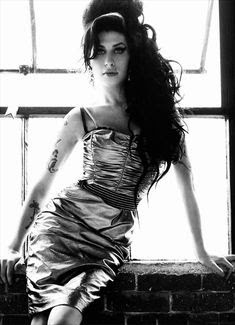 Winehouse quickly transformed into the role of a rebellious and unstable party girl in the eyes of the media. In 2005, she started dating Blake Fielder-Civil, her music assistant, who admitted to introducing the young singer to hard drugs. They would often be spotted spending time at a local bar in Camden; playing pool, drinking, and singing songs on the jukebox. Their relationship escalated when they would frequently be seen in public arguing that would intensify into fistfights. In private, the two would revolve around drugs, alcohol, and physical abuse. In 2006, Winehouse's label brought up the idea of her checking herself into rehab for abusing alcohol and she left Island/Universal.
'Back To Black'
"We only said goodbye with words, I died a hundred times." – Back To Black, Back To Black
Released in 2006, the immediate success of the album won Winehouse the BRIT award for Best Female Solo Artist. Winehouse teamed up with Salaam Remi for some 'Back To Black' tracks and produced the album with Mark Ronson. This astounding producer built his reputation producing Lily Allen, Ol' Dirty Bastard and Christina Aguilera. He impacted the album incredibly and added the Daptones to provide back vocals for the songs 'You Know I'm No Good' and 'Rehab'. Winehouse's song 'Rehab' was the lead single for 'Back To Black' and in direct response to her former label suggesting that she should go to a rehabilitation center. In the song she tells her side of declining treatment; 'Rehab' became a Top 10 Hit in the United Kingdom. The lead single won the Ivor Novello Award for Best Contemporary Song.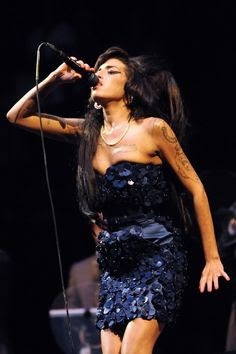 "I cheated myself, like I knew I would." – You Know I'm No Good, Back To Black 
In March 2007 'Back To Black' made its debut in the United States. This album went higher on the Billboard music charts than any other past American debut by a British female artist. 'Back To Black' album and lead single 'Rehab' remained at the Top 10 US Hits for several months following their release. 1 million copies were sold by the fall of 2007 and other US singers added their own taste onto her tracks. Prince covered one 'Frank' song, Jay-Z added a verse on a 'Rehab' remix, and Ghostface Killah did his rendition of 'You Know I'm No Good' for his album 'More Fish'. April 2007, Winehouse was engaged to Blake Fielder-Civil and confirmed that she took inspiration from her relationship with her now fiance for some of the 'Back To Black' tracks. They later eloped and married on May 18th, 2007 in Miami, Florida.
"It's not just my pride, It's just till these tears have dried." – Rehab, Back To Black
Drug and Alcohol Abuse
Although her album 'Back To Black' became an international hit among millions, there were more sightings of Winehouse's drug abuse and odd behavior in public. She overdosed on August 8th, 2007, and was hospitalized. Winehouse released in a statement that she overdosed on a mix of heroin, cocaine, ecstasy, ketamine, whisky and vodka while in London during a bar crawl. Though this overdose paused the North American tour that was supposed to happen near the end of that summer, the European tour continued. Her team addressed her health concerns saying that Amy was told to rest and is working with doctors on her health.
"I don't ever want to drink again, I just, ooh, I just need a friend. I'm not gonna spend ten weeks, have everyone think I'm on the mend." – Rehab, Back To Black
Jail Time and a Selling Album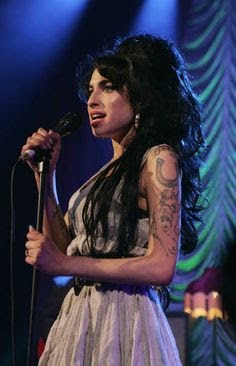 "When you smoke all my weed man, you got to call the green man. So I can get mine, and you get yours." – Addicted, Back To Black
While underway on the European Tour Fall 2007- October, a tip was sent anonymously to the Norway police. They came to her hotel and found Amy Winehouse with illegal marijuana possession. She, along with her husband and an unknown guest, were immediately arrested and spent a night in prison. They paid $715 in fines and were released the following day. Though this was her first arrest, a month later she was arrested again. Her husband was put into custody in November 2007 for supposedly bribing a bartender that he assaulted in June; with $400,000. Winehouse was then arrested on suspicion that she may have obstructed the evidence on her husband's case. While all of this was going on, Winehouse was publicly seen intoxicated at her performance at Birmingham's National Indoor Arena. The crowd met her with frustration and anger as they booed and left the vicinity. She cancelled all of her concerts and interviews for the remainder of 2007 and accused her husband and his case of being the cause.
While Amy Winehouse's public image continued to deteriorate, her album 'Back To Black' went platinum nearly 5 times and was named the best-selling album of 2007 in the United Kingdom.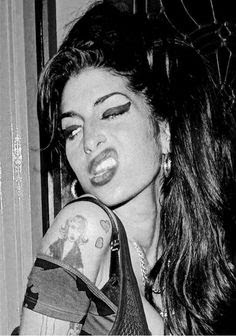 "Just me, my dignity and this guitar case." – Some Unholy War, Back To Black
Sadly though, her run-ins with the police didn't end there; Early 2008 a video was released to the public of Winehouse 'smoking crack cocaine'. She was arrested in May for interrogation but was released with no charge because the police couldn't determine what she was smoking. Winehouse went to rehab after, but briefly. She publicly admitted to illegally abusing substances and in effect, she was refused a US Visa for the "use and abuse of narcotics". Though this did hinder her live performance at the 2008 Grammy Awards, she performed in London using a satellite. That night, she won 5 awards for album 'Back To Black', such as Best New Artist, Record of the Year and Song of The Year. She became the first British singer to win 5 grammys in one night along with R&B singer Beyonce.
A Revelation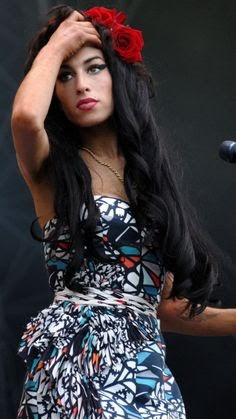 Her already dirty reputation got worse when in June 2008 she assaulted a fan during one of her concerts. The 25 year old James Gastelow told news outlets he was elbowed in the forehead after a fan behind him threw a hat at Winehouse. The avid fan, although hurt, didn't advance with criminal proceedings after the concert, but Winehouse went to a clinic in London for treatment. She said she had "traces of emphysema" and an irregular heartbeat. Her father, Mitch Winehouse reported that his daughter would have to wear an oxygen mask if she continued to abuse substances.
"Nobody stands in between me and my man." – Me and Mr. Jones, Back To Black
A month after this episode her husband, Blake Fielder-Civil, was found guilty along with co-defendants for assault and obstruction. He was amended from jail time if he promised to go to a drug-rehabilitation center for long-term treatment. Near the end of 2008, the Winehouse Fielder-Civil marriage split at the seams resulting with her going to St Lucia. She was rumored to have found a new partner, but she also continued to do hard drugs. Many friends, including Courtney Love, were worried about her mental and physical health. She began to turn a new leaf and in an interview with Glamour magazine said "I literally woke up one day and was like, I don't want to do this anymore."
"So we are history, the shadows cover me. The sky above, a blaze only lovers see." – Tears Dry On Their Own, Back To Black 
What Was Expected To Be Recovery
Winehouse began to take small steps to improve herself. She did a cover of "It's my Party" by Lesley Gore for Quincy Jones' tribute album, putting her own spin onto the popular 1963 song. She began Lioness records and signed 13 year old Dionne Bromfield, her goddaughter to start her career. In 2009, Winehouse changed history by beating the world record  for 'Most Grammy Awards Won by a British Female Act". Following that, she and Tony Bennett recorded "Body and Soul" for Bennett's Duets II Album.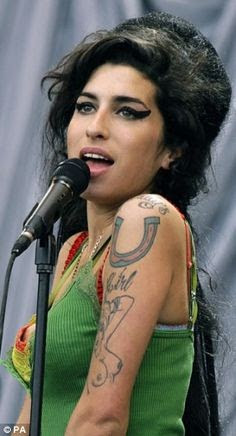 July 23rd, 2011, the beloved singer was found dead in her home in Camden, London. Her death was ruled as accidental overdose after police deemed her passing "unexplained". Almost a couple hundred fans of Winehouse lined the streets piling notes, candles, flowers, paintings, cigarettes, and alcohol in a shrine for Winehouse. As they continued to mourn, fans also went to Winehouse's beloved watering hole in Hawley Arms.
"There is no greater love than what I feel for you, no sweeter song, no heart so true." – (There Is) No Greater Love, Frank 
Legacy
"Our family has been left bereft by the loss of Amy, a wonderful daughter, sister, niece. She leaves a gaping hole in our lives." – Family released statement
Amy Winehouse's sudden and unprecedented death impacted millions. In the wake of her death, the Amy Winehouse Foundation was created in her memory. The foundation's central goal is to inspire children, build self-esteem, resilience, and get those who need it help with abusing substances. They strive for everyone to understand mental health issues and drug and alcohol education to help children make good decisions. They provide training for teachers and created 'Amy's Place': a home for women after they finish rehab treatment and acclimate to regular life. They have provided music rooms and a music therapy room in Havens House located in Woodford Green, Essex. Although they are based in the UK, they also work with Harvard professionals and help children in St. Lucia and Jamaica, two of Winehouse's favorite places.
"Dear God have mercy! I am sick about this right now! I am genuinely heartbroken about this!" – Rihanna's opinion via twitter
"Amy changed pop music forever, I remember knowing there was hope, and feeling not alone because of her. She lived jazz, She lived the blues." -Lady Gaga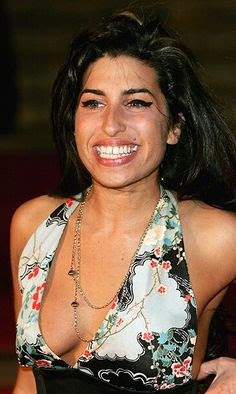 The Amy Winehouse Foundation has impacted millions with the exceptional help they provide children and young adults. The foundation is one the best charities in the UK since 2011. Their creation, 'Amy's Place' was the winner of 'Best Addiction Charity' award from the Centre for Social Justice. 80% of the children and young adults completed treatment and now have incredibly enhanced their mental health, and can regulate their finances and personal relationships. It's incredible what this charity has accomplished since her death and has helped so many people not go through what Amy Winehouse went through alone. It is incredibly terrible she had to die for society to realize how much mental health can impact your physical health, but through educating and informing each other, we can truly come to an understanding of the importance.
"She was an extraordinary musician with a rare intuition as a vocalist and I am truly devastated that her exceptional talent has come to such an early end. She was a lovely and intelligent person and when we recorded together she gave a soulful and extraordinary performance." – Tony Bennett
Citations
Biography.com Editors. "Amy Winehouse Biography." The Biography.com website, A&E Television Networks, 2 April 2014, https://www.biography.com/musician/amy-winehouse. Accessed 3 October 2021.
Eliscu, Jenny. "Amy Winehouse's Death: A Troubled Star Gone Too Soon." Rolling Stone, WordPress.com, 24 July 2011, https://www.rollingstone.com/music/music-news/amy-winehouses-death-a-troubled-star-gone-too-soon-188305/. Accessed 3 October 2021.
Amy Winehouse Foundation. "Amy Winehouse." Amy Winehouse Foundation, UMC, Copyright 2021, https://amywinehousefoundation.org/. Accessed 3 October 2021.