Shorecrest Youth Farmers Help
When most people think of a farmer, chances are they think of an older man with overalls and a tractor. But a lot of the time, that expectation is far different than the reality. At Seattle Youth Garden Works, youth farmers aged 16 to 25 help run a half-acre farm, located at the Center for Urban Horticulture in the University District. The crew also helps sell produce at local farmer's markets, and in the winter learn job techniques, such as resume building, and about the process of "self-farming".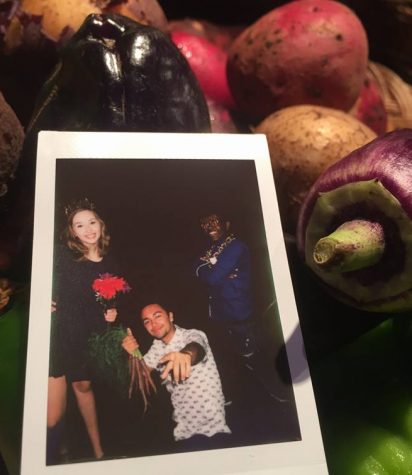 In addition to farming, the team at Seattle Youth Garden Works also does a lot for the Seattle community. After farmer's markets, leftover produce is donated to a food bank, providing fresh, organic produce to those who wouldn't otherwise be able to get it. The program is also specifically designed to help underserved youth learn job techniques in a positive environment, so they can grow and get the job experience they need to expand their horizons. "I've learned that I have a voice and I can make a difference through it." says Makoa Elgin, a Shorecrest junior.
Elgin has been working at Garden Works since fall of last year, and in the spring, was promoted to Crew Lead. His new job requires him to lead groups of crew members through specific farm tasks, and make sure they get them done quickly and correctly. Crew leads use knowledge from their time already spent at the farm and the support of the program's leadership team to help them lead. "My favorite thing has been figuring out who I am as a leader, and helping people grow into their own leadership roles as well." says Elgin.