The Legacy of Mr. Frank Workman
Frank Workman, the voice of Shorecrest sports, is retiring this year after many years of service to the Shoreline School District. Frank worked as an announcer and parastaff support for directed studies students alongside Mr. Busby. He will be greatly missed by colleagues and students.
While many know Frank for his work in the press box at the Shoreline Stadium or on the court announcing multiple state runs, Frank will be remembered in the classroom for his constant humor and kindness. Senior, Jurgen Bundy, noted that "Mr. Frank is funny. He tells good jokes to us [the students] like 'Keep the change ya filthy animal'". In addition to his jokes, Mr. Frank (as he's known in the classroom) teaches the students positive morals to uphold. Freshman, Jesse Henderson, reflected on the most important lesson that Mr. Frank taught him. "He told me to let the girls go on the elevator before me. Now I do that every time". Along with the students, other staff will miss Frank's unmatchable presence.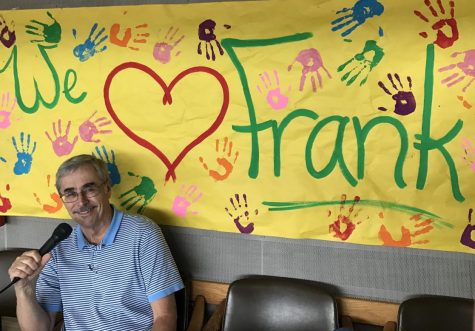 When asked what Mr. Busby will miss most, he responded, "all the highlights and sports updates. Frank is the real deal. He keeps me informed". Frank has a clear passion for interacting with the students at Shorecrest and will leave a mark on many. If you got the chance to speak to Frank, you will know that he is a superb story teller with thousands of humorous and interesting stories in his arsenal. If you get the chance to speak to him before the end of school, make sure to ask about his journey to becoming an umpire, his #56 Pilots jersey, or his favorite food at Briley's BBQ.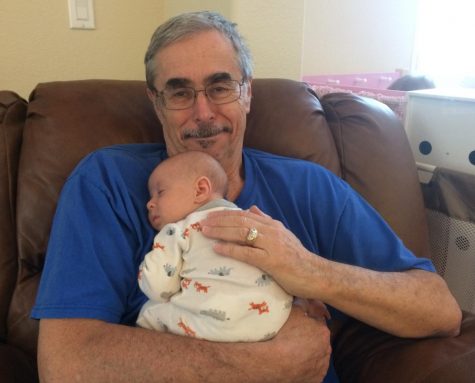 In addition to his work in the classroom, Frank, from the time his son Tim was just a boy, took a special interest in High School Athletics working as the district sports announcer for many years. In this year alone, Frank announced over 100 events in soccer, basketball, track/field, wrestling, and football. Frank is a truly genuine character that made an effort to establish a relationship with every student athlete he encountered. Senior Sheridan Stephenson had some kind words saying "Frank takes a interest in people's lives and follows up on conversations. He has never failed to put a smile on my face each time I see him in the hallway simply because he cares about everyone and wants to be involved in our lives." She continued to share a personal moment with Frank saying "[He] told me a couple months ago that I needed to treasure my last moments in high school instead of rushing out of there. He told me to really talk to my classmates and form new relationships with them even though we were leaving soon. There are several people who have had an impact on my life and Frank is very close to the top of that list being one of the most influential."
Sheridan said it well. Frank is a true hero in the Shorecrest community through the people he impacts in sports as well as in the classroom. Frank, you will be greatly missed. Thank you for all you have done for this school and the district.