How Shorecrest is Preparing Students for an Evolving Workforce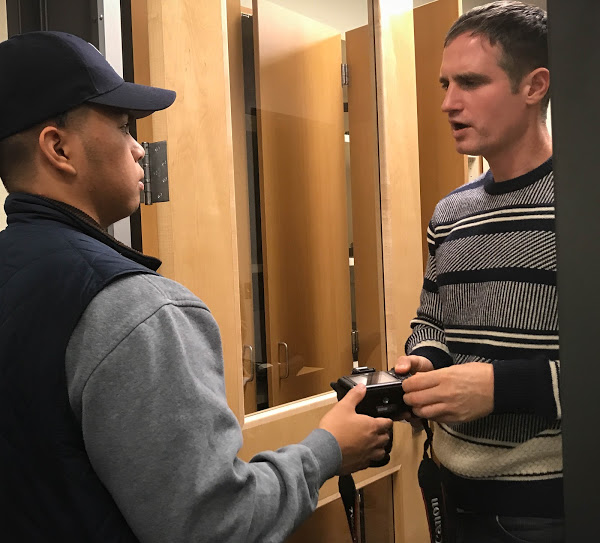 Students at Shorecrest are taking classes in the areas of digital arts and sciences that train students for careers which have emerged only recently, preparing this generation for a variety of contemporary and new media and tech jobs.
In the past decade alone, we have seen computers not only contributing to pre-existing fields of study, but developing entirely new domains of work. Shorecrest has been matching these advancements with the addition of classes specialising in this evolving sectors, with the creation of classes such as AP Computer Science.  Students learn the principles of programing as they explore the coding language, Java. Mr. Allen teaches the class and is assisted by two volunteers who are pursuing the profession, presently working for the companies of Microsoft and Amazon.  The Bureau of Labor Statistics reports that job growth for science jobs, like software developers and systems analysis, are expected to expand by 18.8% in the next decade, confirming the importance of AP Computer Science classes to prepare the next generation  for advanced career paths.   
In addition to technical branches of study, the graphic arts are gaining new importance in the expanding digital profession.  Growing in need over the past three decades, graphic design skills are in high demand.  Classes such as Multimedia and Design teach skills in a wide variety of digital formats, including video production, audio recording and production, photography, web design, and animation.  "More traditional art skills are very transferable to digital mediums," says Ms. Monson, the college counselor, "I would encourage all art students to explore these courses."
Mr. Mitchell teaches a number of innovative classes, often combining digital arts and computer sciences in courses such as Video Production, Video Game Design, Computer Animation, and Digital Photography.  "Whether it ends up being commercials, or television shows, or movies, video will never go away," says Mr. Mitchell, "People in the industry will always be looking for workers who can write scripts that can story board, that can shoot videos, that can edit videos, and as long as people consume entertainment, we will always need those [skills]."  
Not only are these jobs in high demand, but they are increasingly lucrative as well; the Bureau of Labor statistics predicts an estimated pay increase of one-hundred-thousand dollars a year in careers connected to computer system and software development and analytics. Work in these fields are also accessible to those who do not plan on college or trade school. The digital arts classes at Shorecrest train students so that they can leave with the necessary skills to begin working in the field immediately. No matter your prior experience, Mr. Mitchell encourages students to take these courses. "Kids start using technology in elementary school, so by the time they are in middle school and high school, they already know how to do a lot of the things that didn't even exist 10 or 15 years ago."  
"I think that we are very lucky and fortunate at Shorecrest to have so many classes that can prepare kids for the future, away from just being able to write a paper or take a test," says Mr. Mitchell, "the hands-on classes are so rewarding."