The Best Movies of 2021
2021 was a great year for movies. It saw the return to theaters after a yearlong break, as well as the release of several delayed films due to the pandemic. Most of my movie watching took place in my own home, but I was able to make it to the theaters for a few of these movies. Of course, this top 10 list is not a definitive 'best of the year' list, rather a list of my favorite films I was able to see. A few of them also had staggered releases, where a premier took place in 2020 or the film had a limited release, so I will be counting 2021 films as those that had a wide release this past year. Before we get started, I also would like to mention that I was not able to see every film released this year, so some of the best that you saw might be missing. A full list of every 2021 film I watched will be linked below.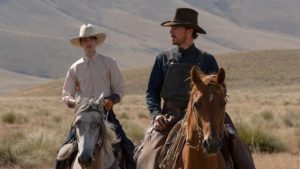 A Few Honorable Mentions
A top 10 list is difficult, and there are a few great films that I was forced to leave out that I would like to mention here. Tom Hanks' Finch was an emotional roller coaster through an apocalyptic landscape, with a performance and some robots that had me almost in tears. Ridley Scott's box office bomb The Last Duel was surprisingly good, a medieval epic I wish I could've seen on the big screen. Finally, Netflix's critical darling The Power of the Dog was very impressive, another I wish I could've seen in theaters. While I wasn't sold on it at first, Cumberbatch was great, and a couple of unexpected twists turned it around. I also need to mention the Peter Jackson documentary, Get Back, which centered around the final days of the Beatles. It was such an intimate and interesting look into who the Beatles were and what their creative process was like that it would've been at the top of this list if it wasn't a 3-part miniseries on Disney+.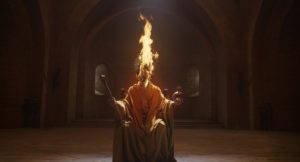 10. The Green Knight – dir. David Lowrey
I took some friends to see this in theaters and had to apologize to them afterward. This was not, as the trailers made it out to be, a medieval action epic. It was a beautiful, challenging character drama that explored themes and lessons on knighthood. Seeped in Arthurian legend, this is the story of a knight who goes on a quest to kill the Green Knight. It took the ideas presented in the original epic poem and masterfully modernized it into probably the best adaptation of an Arthurian legend we've ever had. Lowrey has shown his extreme artistic talent and has made me very excited for his upcoming Peter Pan live-action remake.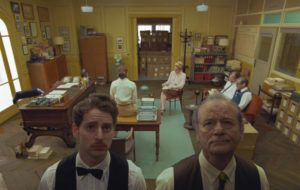 9. The French Dispatch – dir. Wes Anderson
I've never seen a Wes Anderson film before, except for a birthday party viewing of Fantastic Mr. Fox, from which I only remember the final scene. At any rate, his style in this film was incredible. I absolutely adore whatever it is he does. Every frame is so pleasing, so well crafted, symmetrical even when it technically isn't. The mixture of colors, shapes, and black and white give this film a unique feel to anything else I have ever seen. It tells the story of a magazine in France, each of its writers and the editor getting their own little story. Each vignette is funny, characterized (meaning it doesn't ever feel like real people, not necessarily a bad thing), and full of charm. Of course, the star-studded cast is brilliant. Standouts include Benicio Del Toro and Bill Murray. It lacks a certain emotional potency that would've made it perfect, and the throughline of the film isn't that strong. However, it works as a framing device exceptionally well.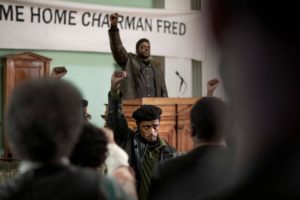 8. Judas and the Black Messiah – dir. Shaka King
Daniel Kaluuya has already won the Oscar and the Golden Globe for his performance as the Black Panther leader Fred Hampton, so I needn't add to the praise he has already gotten. The story of the Blank Panther leader who was in conflict with the FBI has remained widely untold until now. The story is utterly tragic and depressingly relevant, but it is really the performances that carry the film. Even the title of the film is creative and perfectly poetic.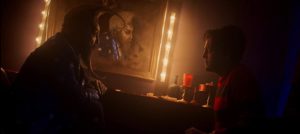 7. The Show – dir. Mitch Jenkins
No one has heard of this film. The only people I know who have seen it are the ones I have shown it to, and that is a real shame. The reason was that it had a one-night-only showing in the US, then went straight to blu-ray. It is a very different type of film. What starts out as a simple murder mystery devolves into a maddening exploration of a town and its inhabitants. Alan Moore, the most famous comic book writer of all time (Watchmen, V for Vendetta, The Killing Joke), wrote the script, and for a first attempt, I was very impressed. While it can be occasionally self-indulgent, I had a great time figuring out the mystery and watching in awe each time Moore and Jenkins unleashed their madness onto the screen. The dream sequences in particular were the most realistic dream sequences in the history of the medium, the nightmare scenes felt like they were filmed inside an actual nightmare. Plus, Alan Moore dressed as the moon and was singing, while playing the ukulele. What's not to like?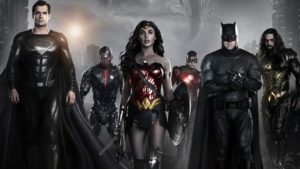 6. Zack Snyder's Justice League – dir. Zack Snyder
I was really pleasantly surprised by this film. It was very long but thoroughly enjoyable. Director Zack Snyder's 4-hour superhero epic restores his original vision of the team coming together to fight the evil Steppenwolf. The pacing was responsible enough that it didn't feel long until the very end. The square aspect ratio was fine once you got used to it, I don't get why everyone was complaining so much about it. At least he didn't go full in on the black and white version, although I'm still glad the Justice is Grey edition exists. With a film this long, there are bound to be a few downsides. The music was poor, jarring, and distracting at times, and it never flowed. Some of the actings wasn't great (Gal Gadot doing narration was a terrible idea). Too much slo-mo. But besides that, great character development, strangely impressive CGI, and outstanding action as usual. It is a massive improvement over the original, and so good it made Batman v Superman good.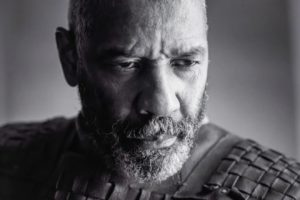 5. The Tragedy of Macbeth – dir. Joel Coen
It might be a little pretentious to have a black and white, square frame Shakespeare adaptation on this list, but it was just so goddamn good. Denzel Washington and Francis McDormand give Oscar-worthy performances that carry the film. Of course, the Shakespearean dialogue is hard to follow, but if you already know the story, creative visual storytelling is all you need. It is the best Shakespeare adaptation we have ever gotten on film, or at least, it is the best Macbeth. It blends the minimalism of theater and the intimacy of the silver screen beautifully to create one of the most powerful films on this list.
Full review: https://highlandpiper-sc.com/2141/entertainment/the-tragedy-of-macbeth-the-best-yet/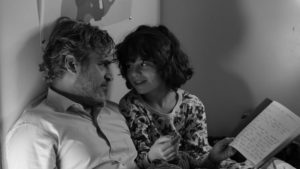 4. C'mon C'mon – dir. Mike Mills
This is a film for parents and children, but I still thoroughly enjoyed it. Joaquin Phoenix plays Johnny, who takes his eccentric but intelligent young nephew on a trip to New York. Subtle at first, you are very naturally told a story about what it means to be a parent, what it means to be a kid, and what it means to grow up. Joaquin Phoenix is perfect, and his chemistry with the kid, Woody Norman, again makes the film feel so natural. Both of the characters learn so much from each other, and even if you don't realize it at first, you will learn something about yourself too. Beautiful, melancholic but triumphant.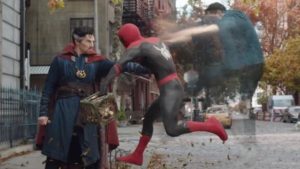 3. Spider-Man: No Way Home – dir. Jon Watts
Pretentious film critic, I may be, but this little flick had to be included on this list. Of course, it relied on nostalgia, of course, some plot elements were clunky and a little too "comicbooky." But it was just too much fun and too emotional to not be considered one of the best of the year. The theater experience was amazing, people were cheering and clapping, including myself, and I couldn't help but shed a couple of tears near the end. This film reinvigorated my love of the MCU and I can't wait for the future. Not a 10/10 movie, but a 10/10 movie for me and other Spider-Man fans.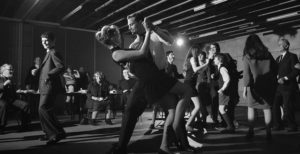 2. Belfast – dir. Kenneth Branagh
This came out of nowhere and shot to the top of this list. In any other year, this would've been in the #1 spot. A small, semi-autobiographical portrait of a family and a town torn apart by protests and revolution was the film I cried at the most this year. The characters were so real, their relationships so human, and their story so beautiful and moving. The performances from everyone in the family were perfect, even the child actors were brilliant. It was surprisingly really funny too, but in a realistic way, never over-the-top. Another film where the last few shots will be lodged into my head forever. I'm so glad I didn't let Belfast pass me by.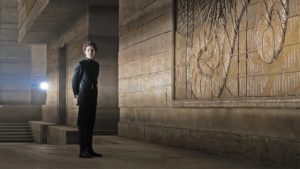 1. Dune – dir. Denis Villeneuve
How could the top spot go to anything else but Dune? This sci-fi epic tells the story about a Duke's young son inheriting a wealthy planet. It was my most anticipated movie of the decade so far (do the math), and it delivered on everything I was hoping for. Massive visuals, amazing performances, deep but subtle world-building, faithfulness to the source material, and a soundtrack that I cannot get out of my head. It is a true cinematic masterpiece, unlike anything we've seen in a long time. More akin to classical epics like Lawrence of Arabia and War and Peace than any modern or sci-fi film, although it still remains a blockbuster. I'm so glad I got to see it in theaters, it's difficult to describe the true scope and scale. Looks incredible, feels both old and futuristic. Denis Villeneuve is the best modern director. The best sci-fi movie of the 21st century, incomparable.
Full review: https://highlandpiper-sc.com/1972/entertainment/denis-vilneuves-dune-part-one-is-a-masterpiece/
Full list: https://letterboxd.com/vance468/list/2021-ranked/