Caen Laida Revival: What Should You Expect?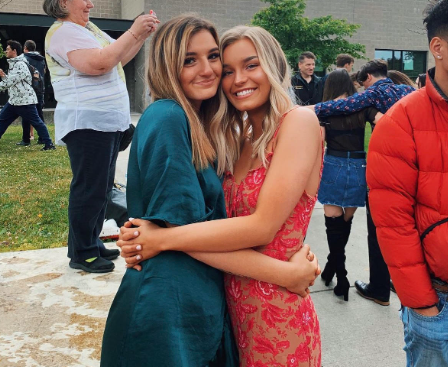 Yet another Shorecrest High School senior tradition halted by the pandemic for the previous three years. A semi-normal school year has brought back semi-normal versions of the traditions that once resounded through the halls of the high school. One of these traditions is Caen Laida. Every grade at Shorecrest, with the exception of the Class of 2022, has never gotten to experience the event. To truly understand the deeper meaning behind the ceremony I interviewed Shorecrest staff who combined have attended dozens of Caen Laidas over their years of teaching. Andy Kidd, the head of the English Department and known to students as Mr. Kidd, said this when asked what he believes Caen Laida represents to Shorecrest: "It is a personal graduation ceremony to celebrate each other. It always feels so connected and Shorecrest-y. Rather than a family graduation, Caen Laida is a school-oriented moment."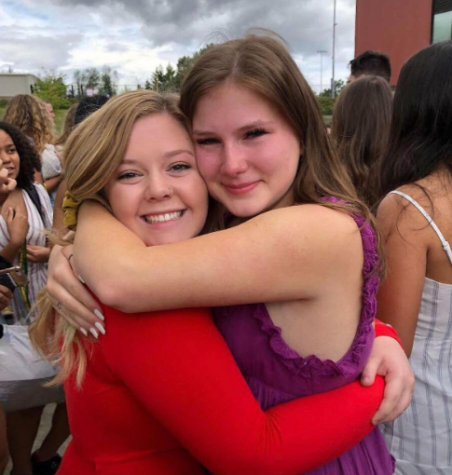 The event in the past years has been held in the gym and is symbolic in more ways than one. At the ceremony, each grade rotates into their new section of the gym. The freshmen transition to sit where the sophomores were sitting and the juniors move into the senior section. The entire senior class is seated in rows of chairs in the middle of the gym floor, much like on graduation. Every grade gets into a preparation mindset for what the next year of their future will hold. Another symbolic moment of Caen Laida is the tunnel of love. When I interviewed Shorecrest staff member Brynne Saskor, a teacher for many electives at Shorecrest, she said her favorite part of Caen Laida was the tunnel of love: "My favorite part of Caen Laida is as freshmen you walked through the tunnel of love on your first day of high school and now you leave Shorecrest after Caen Laida through the tunnel of love saying goodbye to your teachers as you go. Bring tissues. It's a big moment even if you don't think you'll cry you will." 
With all of these traditions during the broader tradition of Caen Laida, there are also multiple awards that get distributed at the ceremony. We come together to honor the Top 25 at Shorecrest. You may be asking yourself, what exactly defines the Top 25? The top twenty-five are Shorecrest seniors who are high-achieving and successful in not only maintaining a high GPA but also participating in activities or community service while in high school. These activities include ASB student-government positions, athletics, DECA, and many others. There are also multiple athletic, academic, and character-based awards presented at the ceremony. 
As this has been Shorecrest's first year fully back in-person, the Class of 2022 made it their priority all year long to bring back traditions and spirit with a bang. The '22 Class advisor and Shorecrest science teacher, Ms. Arnold, when asked about what makes this class so special said, "This is such an adaptable class. They have been through every form of learning and have always managed to keep a positive mentality." Now as their time comes to a close, seniors get to bring back one final tradition to show the underclassmen of Shorecrest how it is done…while bleeding green and gold!