Wrestling Adversity
and heading to districts!
It has been a tough season for your Shorecrest Scots Wrestling team. With the early loss of Senior Captain, Spencer Kennedy to an ACL tear, and Sophomore Regional Participant, Kelvin Schmidt to a fractured back, one could say that the Scots had a difficult start. However, with the postseason approaching, the Scots are looking to send some wrestlers to the Mat Classic State Tournament at the Tacoma Dome on February 18th.
One notable wrestler is Freshman Kaiya Conway-Yasuyama (113) who has a season record of 10-4 and 1st place finishes in the Shoreline Invitational and Lynnwood Classic. A wrestling pair worth mentioning is Freshman Trentyn Good (126) and his practice partner Freshman Ian Mortenson (160). Although these wrestlers are fairly new to the sport, they both work exceptionally hard at practice everyday, and they have shown great aggressiveness and potential in the sport. Additionally, Senior Captains Zane Smith (152) and Connor Block (132) each have a winning record this season with postseason ambitions.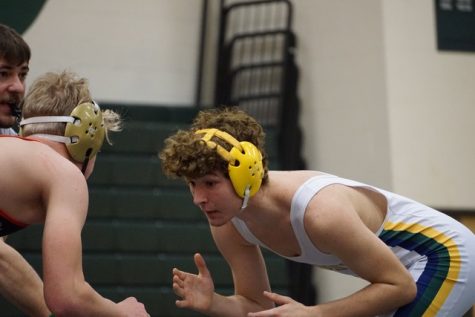 To those who are unfamiliar with the sport, Wrestling is a brutal 4 month season marked with intense morning workouts, 12 dual meets, the strain of cutting weight, and an assortment of tournaments with the best wrestlers in Washington state. All coaches agree, "It is the most difficult and demanding sport offered at the high school level". Although the Shorecrest Scots have had a rough season thus far, they have been working extremely hard. Senior Captain, Zane Smith said, "Wrestling is different from other sports because there aren't personal bests, the only way to win is to make your opponent lose. Another hard thing about wrestling is that not only are the practices and conditioning harder than any other sport in high school and the technique is difficult, but also during the season you cannot be at your best because you have to watch your weight and be on a strict diet. That's why wrestling is the most difficult sport by far in high school." The work ethic of the Scots Wrestling team is unmatchable. They are a rebuilding program that is determined to bring home a state banner.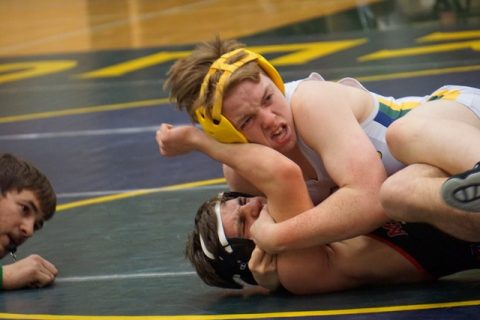 The next step for the Scots is performing well in their district tournament on February 3rd at Edmonds-Woodway High School. They will be taking on opponents from the WESCO 3A South District which includes Meadowdale, Shorewood, Edmonds-Woodway, and Lynnwood. There will be 10-man brackets at districts with the top 4 wrestlers at each weight class advancing to the regional tournament. Make sure to wish them luck!